Please E-mail suggested additions, comments and/or corrections to Kent@MoreLaw.Com.
Help support the publication of case reports on MoreLaw
Date: 01-19-2019
Case Style:
The People v. Leon Fajerman
Case Number: SCS301063
Judge: Frank Devaney
Court: Superior Court, San Diego County, California
Plaintiff's Attorney: Carolyn Matzger
Defendant's Attorney: Not Available
Description: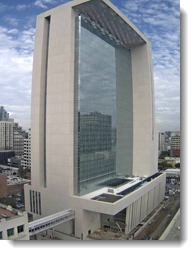 San Diego, CA - The People of the State of California charged Dr. Leon Fajerman, age 75, with multiple counts of sexual assaulting seven female patients and misdemeanor battery.

Outcome: Fajerman pleaded guilty to felony sexual exploitation by a psychotherapist and misdemeanor sexual battery and was sentenced to one year of house arrest. He was also ordered to register as a sex offender.

Plaintiff's Experts:

Defendant's Experts:

Comments: Editor's Comment: A number of people expressed outrage at this sentence.