Please E-mail suggested additions, comments and/or corrections to Kent@MoreLaw.Com.
Help support the publication of case reports on MoreLaw
Date: 02-12-2018
Case Style:
United States of America v. Stefanie Larsen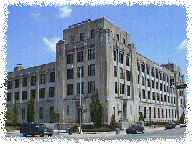 District of Kansas Federal Courthouse - Wichita, Kansas
Case Number: 6:16-cr-10008-EFM
Judge: EFM
Court: United States District Court for the District of Kansas (Sedgwick Count)
Plaintiff's Attorney: Jason Hart
Defendant's Attorney: Ian Clark
Description: Wichita, KS - Babysitter Pleads Guilty To Producing Child Pornography

A Wichita woman pleaded guilty on February 9, 2018 to producing child pornography while she was babysitting a seven-year-old girl in her home.

Stefanie Larsen, 46, Wichita, Kan., pleaded guilty to one count of production of child pornography. In her plea, she admitted she allowed a man to produce a series of videos in which he masturbated in the presence of the sleeping child. When the child awoke and cried out, Larsen told her she had just had a bad dream. The man paid Larsen to let him make the videos.

Both parties have agreed to recommend a sentence of 17.5 years.

Beall commended the FBI.
Outcome: Guilty
Plaintiff's Experts:
Defendant's Experts:
Comments: