Information
About MoreLaw
Contact MoreLaw

Please E-mail suggested additions, comments and/or corrections to Kent@MoreLaw.Com.
Help support the publication of case reports on MoreLaw
Date: 10-17-2018
Case Style:
Betty Wolfe v. John K. "J.J." Gray, Brandon McFadden and The City of Tulsa
Case Number: 4:13-cv-00286-JED-JFJ
Judge: John Dolwdell
Court: United States District Court for the Northern District of Oklahoma (Tulsa County)
Plaintiff's Attorney: Dan Smolen, Bob Blakemore, Tom Mortensen
Defendant's Attorney: Gerald Bender, Kristina Gray and Scott Wood for Gray and The City


Max Tarbox for McFadden
Description: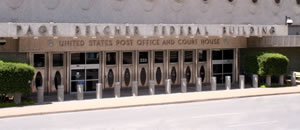 Tulsa, OK - Betty Wolfe, age 63, sue John K. "J.J." Gray, Brandon McFadden and The City of Tulsa on civil rights violation malicious prosecution theories claiming that she was wrongfully imprisoned as a result of having incriminating drug evidence planted in her home.

McFadden and Gray were charged with fabricating drug buys, coaching informants and in some instances stealing drugs and cash.

There were involved in a search of Wolf'e home in 2007 that allegedly yielded meth, cash, scales and other drug related items.




Outcome: OPINION AND ORDER by Judge John E Dowdell ; granting 68 Motion for Summary Judgment; granting 70 Motion for Summary Judgment (Re: 2 Complaint ) (SAS, Chambers) (Entered: 10/15/2018)

Plaintiff's Experts:

Defendant's Experts:

Comments: Editor's Comment: This case is likely headed to the Tenth Circuit on appeal.