Please E-mail suggested additions, comments and/or corrections to Kent@MoreLaw.Com.
Help support the publication of case reports on MoreLaw
Date: 04-16-2018
Case Style:
United States of America v. Damon Washington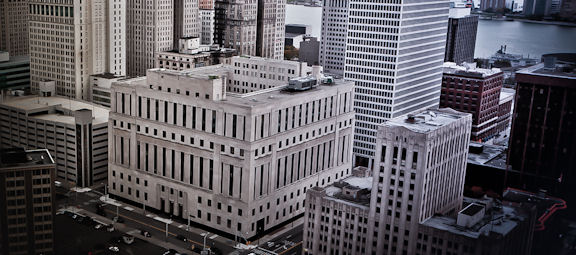 Eastern District of Michigan Federal Courthouse - Detroit, Michigan
Case Number: 2:17-cr-20683-DPH-RSW
Judge: Denise Page Hood
Court: United States District Court for the Eastern District of Michigan (Wayne County)
Plaintiff's Attorney: Jeanine Brunson and Shane Caralle
Defendant's Attorney: Michael E. Carter and Jonathan M. Epstein - FPD
Description: Detroit, MI - Detroit Man Pleads Guilty to Targeting Casino Patrons in Robberies and Carjackings

The Detroit One collaboration of local, state, and federal law enforcement has led to the guilty plea of a Detroit man for conspiring to rob patrons of Detroit-area casinos at gunpoint that evolved into armed carjackings and identity theft.

Chief Judge Denise Page Hood accepted the guilty of Damon Washington, 27, of Detroit. Washington's plea agreement calls for a sentence of 39 to 41 years in prison.

According to court records, the plan started in August 2017 and lasted until police arrested Washington during an attempted carjacking on October 2, 2017. Washington initially intended only to rob casino patrons of their winnings, but the robberies quickly escalated into carjackings during which Washington and his co-conspirator would cause a traffic accident and then rob victims of their money, phone, and wallets before carjacking them. Police searched Washington's home after his arrest and discovered he had identity documents for his robbery and carjacking victims, three dozen fraudulent credit cards, and equipment to produce more counterfeit credit cards.

The case was investigated by the FBI Violent Crime Task Force, which includes representatives of the Michigan State Police and Detroit Police.
Outcome: Guilty
Plaintiff's Experts:
Defendant's Experts:
Comments: