Please E-mail suggested additions, comments and/or corrections to Kent@MoreLaw.Com.
Help support the publication of case reports on MoreLaw
Date: 02-13-2018
Case Style:
United states of America v. Corey Taylor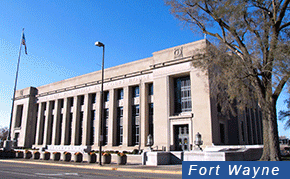 Northern District of Indiana Federal Courthouse - Lafayette, Fort Wayne, South Bend, Hammond
Case Number: 2:06-cr-00232-PPS-PRC
Judge: Jon E. DeGuilio
Court: United States District Court for the Northern District of Indiana (Lake County)
Plaintiff's Attorney: Thomas McGrath
Defendant's Attorney: Jennifer R Soble - FCD
Description: Hammond, IN - Gary Man Sentenced To 57 Months Imprisonment

For Distribution Of Heroin

Corey Taylor, 35, of Gary, IN, was sentenced on February 6, 2018 by District Court Judge Jon E. DeGuilio to 57 months imprisonment for Distribution of Heroin. The Court ordered the sentence to be served consecutively to an 8 month sentence imposed by Judge Phillip P. Simon on November 13, 2017 for Taylorís violation of supervised release conditions after a prior federal drug conviction.

According to Court filings, Taylor was selling heroin over a period of at least three months. Some of the heroin was laced with fentanyl and carfentanil. Fentanyl is a synthetic opioid that is 50 times more potent then heroin and carfentanil is a synthetic opioid that is 100 times more potent than fentanyl.

The DEA/HIDTA group and Gary Police Department purchased heroin from Taylor on three occasions under controlled conditions. A search of his vehicle and home yielded more controlled substances, which were also seized.

This case was investigated by the Drug Enforcement Administration/Lake County HIDTA Group in cooperation with the Gary Police Department.
Outcome: Defendant was sentenced to 57 months' in prison.
Plaintiff's Experts:
Defendant's Experts:
Comments: