Information
About MoreLaw
Contact MoreLaw

Please E-mail suggested additions, comments and/or corrections to Kent@MoreLaw.Com.
Help support the publication of case reports on MoreLaw
Date: 06-12-2018
Case Style:
United States of America v. Ilir Bregu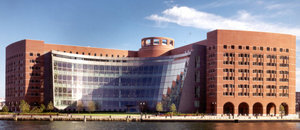 District of Massachusetts Federal Courthouse - Boston, Massachusetts
Case Number: 1:15-cr-10222-GAO
Judge: George A. O'Toole, Jr.
Court: United States District Court for the District of Massachusetts (Suffolk County)
Plaintiff's Attorney: Christopher Pohl and Miranda Hooker
Defendant's Attorney: Sara Attarchi and Joseph B. Simons
Description: Boston, MA - New York Man Sentenced for Trafficking Oxycodone

A New York-based oxycodone trafficker was sentenced on June 7, 2018 in federal court in Boston.

Ilir Bregu, 46, of Staten Island, N.Y., was sentenced by U.S. District Court Judge George A. O'Toole Jr. to six years in prison and three years of supervised release. In March 2018, Bregu was convicted of conspiracy to possess with intent to distribute and to distribute oxycodone.

In 2014 and 2015, agents observed foot and vehicle traffic consistent with street-level drug sales coming and going from the home of Mario Scata, 71, and his son, Manuele Scata, 45, of Revere, and from Manuele Scata's business, D & M Auto Doctor, on Bennington Street in East Boston. While investigating the Scatas' oxycodone trafficking, Scatas' pill supplier, Bregu, was identified through surveillance and phone analysis. After obtaining a search warrant to track the precise location of Bregu's phone, it was determined that every two-to-three weeks, Bregu drove his vehicle from Staten Island to Revere or East Boston, met with one or both of the Scatas, and then returned to Staten Island.

On July 16, 2015, a series of search warrants were executed after tracking Bregu's phone from Staten Island to East Boston and then watching as Bregu met with Mario and Manuele Scata at D & M Auto Doctor. During the searches, a sophisticated hidden compartment was discovered in Bregu's vehicle, which contained $37,800. In addition, approximately 1,900 oxycodone pills, a loaded firearm, and a machete were recovered from Manuele Scata's vehicle and additional oxycodone pills, a hand-written drug ledger, and nearly $12,000 were recovered from the Scatas' home.

In December 2017, Mario Scata pleaded guilty to conspiracy to distribute oxycodone and possession with intent to distribute oxycodone. He is scheduled to be sentenced on June 21, 2018. In February 2018, Manuele Scata pleaded guilty to conspiracy to distribute oxycodone, possession with intent to distribute oxycodone, and use of a firearm during and in relation to a drug trafficking offense. His sentencing is scheduled for July 26, 2018.

United States Attorney Andrew E. Lelling; Harold H. Shaw, Special Agent in Charge of the Federal Bureau of Investigation, Boston Field Division; Colonel Kerry A. Gilpin, Superintendent of the Massachusetts State Police; Revere Police Chief James Guido; Quincy Police Chief Paul Keenan; and Boston Police Commissioner William Evans made the announcement today. Assistant U.S. Attorneys Christopher Pohl, of Lelling's Organized Crime and Gang Unit, and Miranda Hooker, of Lelling's Narcotics and Money Laundering Unit prosecuted the case.
Outcome: Defendant was sentence to six years in prison and three years of supervised release.
Plaintiff's Experts:
Defendant's Experts:
Comments: