Please E-mail suggested additions, comments and/or corrections to Kent@MoreLaw.Com.
Help support the publication of case reports on MoreLaw
Date: 08-04-2020
Case Style:
United States of America v. Taylor Graham Cozart
Case Number:
Judge: Marcia A. Crone
Court: United States District Court for the Eastern District of Texas (Jefferson County)
Plaintiff's Attorney: United States Attorney's Office
Defendant's Attorney: Call 918-582-6422 for free help finding a criminal defense lawyer.
Description: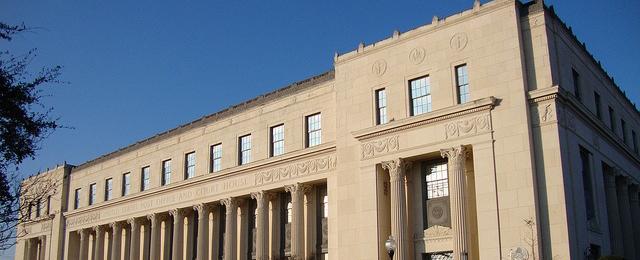 Beaumont, TX - The United States of America charged Taylor Graham Cozart with being a felon in possession of a firearm.
According to information presented in court, on July 30, 2019, law enforcement officers responded to a motorcycle accident on Interstate Highway 10 in Orange County, Texas. They determined that Cozart was the driver of the motorcycle, which was stolen, and after he was transported to a nearby hospital and the scene was cleared, officers located a backpack affixed to the motorcycle. The backpack contained a pistol, ammunition, $3,000 cash, methamphetamine, Xanax and Hydrocodone pills. Law enforcement also learned that Cozart was a convicted felon with three prior felony drug convictions. As a convicted felon, Cozart is prohibited from owning or possessing firearms or ammunition.
This case was prosecuted as part of the Project Safe Neighborhoods Initiative. Project Safe Neighborhoods is aimed at reducing gun and gang violence, deterring illegal possession of guns, ammunition and body armor, and improving the safety of residents in the Eastern District of Texas. Participants in the initiative include community members and organizations as well as federal, state and local law enforcement agencies.
This case was investigated by the Texas Department of Public Safety, the Orange County Sheriff's Office and the Federal Bureau of Investigation and prosecuted by Assistant U.S. Attorney Michelle S. Englade.
Outcome: Defendant was sentenced to 100 months in prison.
Plaintiff's Experts:
Defendant's Experts:
Comments: