Speculative Damage Law
Irwin McNeil Scott v. State of Indiana
MoreLaw Performance Internet Marketing

Completely Free Marketing If It Does Not Work



The underlying facts were set forth in Scott's prior appeal:
On October 12, 2016, police stopped the vehicle in which Scott and two childre... More... $0 (10-22-2018 - IN)


Rondell Goe v. State of Indiana

Legal Suites and Virtual Offices In Downtown Tulsa
624 South Denver
918-398-5678 or Pat@morelaw.com


More... $0 (10-22-2018 - IN)


Robert B. Coffey v. State of Indiana



Morelaw Internet Marketing
National Find A Lawyer Directory








Coffey was the Paymaster of The Southeast Marine Corps League (the
"League"), a military vet... More... $0 (10-22-2018 - IN)


John Brotherston v. Putnam Investments, LLC
Plaintiffs John Brotherston and
Joan Glancy are two former employees of Putnam Investments, LLC
who participated in Putnam's defined-contribution 401(k)
retirement plan (the "Plan"). They brought this lawsuit on behalf
of a now-certified class of other participants in the Plan, and on
behalf of the Plan itself pursuant to the civil enforcement
provision of the Employee Reti... More...

$0 (10-22-2018 - MA)


State of Iowa v. Elias Walter Wanatee




"Tom, call an ambulance. I think Eli stabbed me in the lung." Tom Abbe
and Anna Edwards recalled Mace uttering those words as he stood at Abbe's front
door bleeding from a gaping head wound.1 Later in her trial testimony, Edwards ... More... $0 (10-21-2018 - IA)


Michael E. Barri v. The Workers' Compensation Appeals Board
Michael E. Barri (Barri), Tristar Medical Group (Tristar), and Coalition for
Sensible Workers' Compensation Reform (CSWCR) petitioned this court pursuant to
Labor Code section 5955 (all further statutory references are to the Labor Code, unless
otherwise indicated). They seek a peremptory or alternative writ of mandate, prohibition,
or other appropriate relief directing the Workers... More...

$0 (10-21-2018 - CA)


Pamela Sue Praytor v. Commissioner, Social Security Administration
Pamela Sue Praytor appeals a district court order affirming the Commissioner's denial of disability benefits. She contends an administrative law judge (ALJ) incorrectly evaluated her treating physician's opinion and her credibility. Exercising jurisdiction under 28 U.S.C. § 1291 and 42 U.S.C. § 405(g), we reverse and remand for further proceedings.
* After examining the briefs and appellate re... More...

$0 (10-21-2018 - OK)


State of Missouri vs. Tia D. Townsel





Townsel does not contest the sufficiency of the evidence to support her
convictions. The evidence, in the light m... More... $0 (10-20-2018 - MO)


MATTHEW M. WALKER VERSUS THE MANITOWOC COMPANY, INC., ET AL. CONSOLIDATED WITH JIM LEE HANKINS VERSUS THE MANITOWOC COMPANY, INC., ET AL.




At the time of the accident, Plaintiffs were employed as riggers for
BWW. BWW and Morris Material, Inc., entered into a contract for BWW to
fabricate and assemble a port gantry crane, which is a large tower crane with a steel
su... More... $0 (10-20-2018 - LA)


Orange Catholic Foundation v. Rose Marie Arvizu
Probate Code section 16440, subdivision (b) (16440(b)) provides that if a
"trustee has acted reasonably and in good faith under the circumstances as known to the
trustee," a court has discretion to excuse him or her from liability for a breach of trust if it
would be equitable to do so.
1
(Italics added.) Acting under this express authority, the
trial court denied a petiti... More...

$0 (10-19-2018 - CA)


Jimmie Ray Johnson v. The State of Texas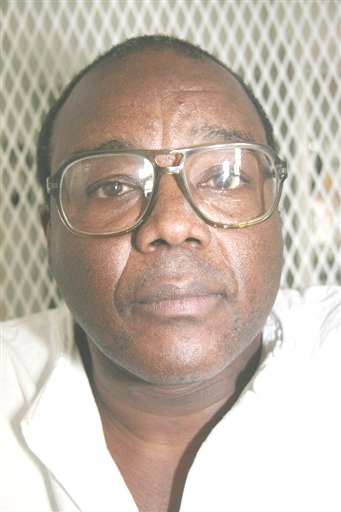 Around 8:00 p.m. on August 26, 2016, Johnson wrecked his motorcycle on Interstate 30
(I-30) near Greenville, Texas. A concerned motorist, Aaron Watson, called 9-1-1 and pulled over
to check on Johnson's well... More... $0 (10-18-2018 - TX)


STATE OF MONTANA v. COLETON CHRISTOS COBURN
MoreLaw Performance Marketing





On July 1... More... $0 (10-17-2018 - MT)


Teamsters Union v. Warner Chilcott Limited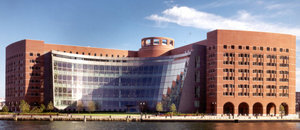 MoreLaw Performance Marketing




<... More... $0 (10-17-2018 - MA)


Jackpot Harvesting Company, Inc. v. The Superior Court of Monterey County, Jose Roberto Lainez
Labor Code section 226.2,1 which became effective January 1, 2016, addresses the
manner in which piece-rate employees are to be compensated for rest and recovery
periods and other nonproductive time on the job (collectively, rest/NP time).
Subdivision (b) of the statute (hereafter section 226.2(b)) provides a safe harbor for an
employer that, prior to 2016, failed to properly compe... More...

$0 (10-16-2018 - CA)


State of Tennessee v. Casey Colbert
MoreLaw Receptionist Services
Never Miss Another Call With MoreLaw's Receptionists Answering Your Calls




In May 2009, the Defendant shot and killed twenty-twoyear-old Ben Walker, the victim, dur... More... $0 (10-15-2018 - TN)


COMMONWEALTH vs. BERNIE RUIZ




Once again we have occasion to interpret G. L.
c. 279, § 25 (a) (§ 25 [a]), which requires that a "habitual
criminal" -- a defendant who has been convicted of a felony and
has two prior convictions resulting in State or... More... $0 (10-15-2018 - MA)


STATE OF OHIO vs. HENRY A. JORDAN




Henry A. Jordan ("Jordan") appeals from his convictions for rape,
aggravated burglary, and kidnapping and assigns the following errors for our review:
I. There was insufficient evidence that Henry Jordan was at the crime scene o... More... $0 (10-15-2018 - OH)


Harvey Lee Funches v. Progressive Tractor and Implement Company, L.L.C.





Harvey Lee Funches lost his left arm when his vehicle collided with a piece of farm equipment being towed by a pickup truck as the two passed one another on a Mississippi road. The only live dispute left in this case is Funches's suit against Progressive Tractor and Implement Company,... More... $0 (10-15-2018 - MS)


CITY OF SALINA v. XAVIER LEE MCCRAY




Mariah Moye was in a relationship with McCray. They have two children together. On November 21, 2015, Moye was at her house with her cousin Grace Barr. McCray joined them in the evening. McCray and Barr got into a verbal argument. As ... More... $0 (10-14-2018 - KS)


Randall Gene Looney, II v. The State of Texas






Appellant was charged by indictment with aggravated assault with a deadly weapon. The indictment further alleged that Appellant previously was convic... More... $0 (10-13-2018 - TX)


Omar Huitron Hernandez v. The State of Texas Continuous Sexual Abuse of Young Child or Children
MoreLaw Suites - Legal Suites and Virtual Offices



The Best Places In Downtown Tulsa To Practice Law



406 South Boulder and 625 South Denver - 582-3993





More... $0 (10-13-2018 - TX)


United States of America v. Wayde McKelvy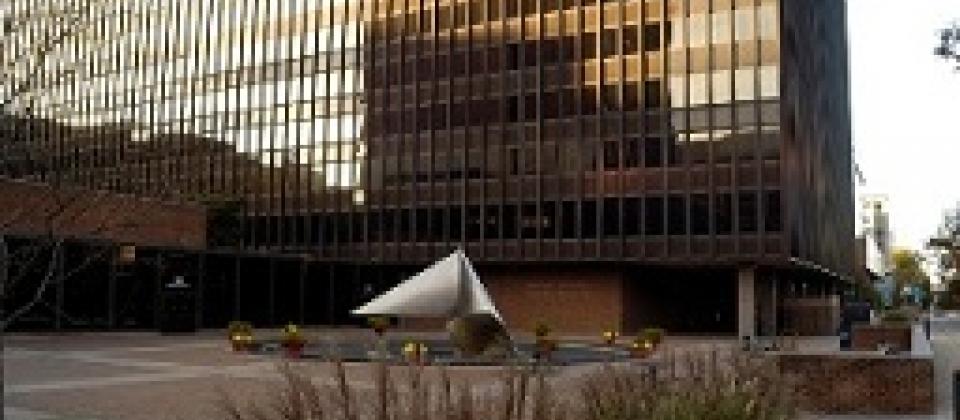 Philadelphia, PA - Founder of Bogus Green Energy Firm Convicted of Running a $54 Million Ponzi Scheme

Wayde McKelvy, of Colorado, was convicted by a jury of the following crimes: Conspiracy to Commit Wire Fraud (one count); Wire... More... $0 (10-13-2018 - PA)


Sonia Bautista v. The State of Texas




Jose Castanon was murdered on May 17, 2013. Castanon was ... More... $0 (10-12-2018 - TX)


Dr. David S. Muransky v. Godiva Chocolatier, Inc.




This appeal was brought to contest the approval of a class-action settlement. Dr. David Muransky filed a class action against Godiva Chocolatier, Inc. for violating the Fair and Accurate Credit Transactions Act ("FACTA"). Appe... More... $0 (10-11-2018 - )


People for the Ethical Treatment of Animals, Inc. v. Miami Seaquarium




The panel issued its opinion affirming the district court on January 12, 2018 (the Opinion). People for the Ethical Treatment of Animals v. Miami Seaquarium, 879 F.3d 1142 (11th Cir. 2018). A petition for panel rehearing and rehearing en ban... More... $0 (10-11-2018 - FL)


Next Page