Railroad Law
Jesus Cuitlahuac Garcia v. Border Transfer Group, LLC
Plaintiff Jesus Cuitlahuac Garcia filed a wage and hour lawsuit against Border
Transportation Group, LLC (BTG), its owner Erik Ortega, and BTG employee Martha
Ortega. Some of Garcia's claims are based on Industrial Welfare Commission (IWC)
wage orders;1 others are not. The trial court granted defendants' motion for summary
judgment on all eight causes of action on the basis that Ga... More...

$0 (10-23-2018 - CA)


Anthony Allen v. Rene Ramirez Bernal and A & 1 Transportation, Gregory A. Meredith and National Railroad Passenger Corporation (Amtrak)
Sacramento, CA - Anthony Allen sued Rene Ramirez Bernal and A & 1 Transportation, Gregory A. Meredith and National Railroad Passenger Corporation (Amtrak) on auto negligence, federal tort claims act and respondeat superior theories.





Morelaw Receptionist ServicesMore... $0 (10-18-2018 - CA)


Macker Montgomery and Antoinette Montgomery v. National Railroad Passenger Corporation, Illinois Central Railroad Company, John Sherman Asa Bennett and Lydia Bennett
Greenville, MS - Macker Montgomery and Antoinette Montgomery sued the National Railroad Passenger Corporation, Illinois Central Railroad Company (AMTRAk), John Sherman Asa Bennett and Lydia Bennett on negligence theories.


Morelaw Internet Marketing

More... $0 (10-09-2018 - MS)


State of Tennessee v. Shawn Nelson Smoot




This appeal arises as the result of the victim's death on October 15, 2011. The evening of October 14, 2011, the victim left her car in the parking lot of Altruda's Restaurant in Knoxville, Tennessee and spent the nigh... More... $0 (10-06-2018 - TN)


United States of America v. Taylor Michael Wilson



Morelaw Receptionist Services
National VOIP Services For Lawyers




Lincoln, NE - Missouri Man Sentenced for Disabling an Amtrak Tr... More... $0 (10-05-2018 - NE)


Kristen Giovanni v. United States Department of the Navy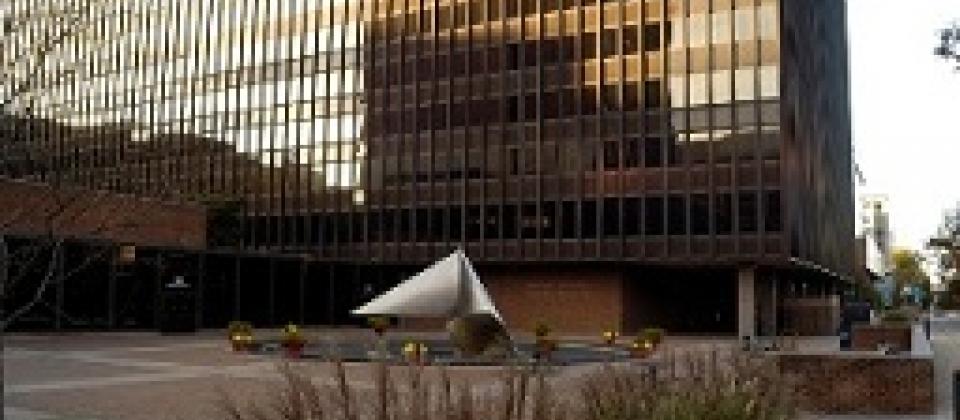 The Giovanni family and the Palmer family live in neighborhoods close to contaminated federal facilities that were owned and operated for decades by the United States Navy. The families filed separate suits in state court under the P... More... $0 (10-03-2018 - PA)


In the Matter of the Equalization Appeal of COFFEYVILLE RESOURCES NITROGEN FERTILIZERS, L.L.C., for the Year 2008 in Montgomery County, Kansas.





CRNF and the County dispute how 699 of CRNF's assets should be classified for taxation purposes. This is the second time the case has appeared before us. In the parties' first appeal, this court provided the underlying facts of the case. In re Equalization Ap... More... $0 (10-02-2018 - KS)


Richard L. Fowler v. Caliber Homes Loans, Inc.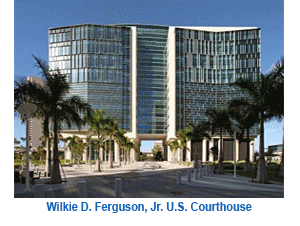 When an individual takes out a mortgage, he or she secures the loan with real property. To protect its security interest, lenders usually require borrowers to maintain hazard insurance in an amount that is at least equal to the loan's unpaid principal balance. Should a ... More... $0 (10-02-2018 - FL)


STATE OF OHIO - vs - MARK R. MCDONALD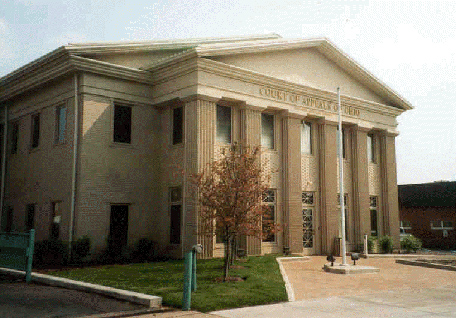 On May 30, 2017, a complaint, affidavit, and summons were filed in the
Ashtabula Municipal Court, charging appellant with aggravated menacing, a first-degree
misdemeanor in violation of Ashtabula Codified Ordinance 537.05, and criminal trespass,
a f... More... $0 (09-30-2018 - OH)


In Re: Amazon.com, Inc., Fulfillment Center Fair Labor Standards Act (FLSA) and Wage and Hour Litigation




Plaintiffs in this purported class action seek compensation under Nevada and Arizona law for time spent undergoing or waiting to undergo mandatory onsite security screenings at the Amazon facilities where they worked. The district court granted summary judgment for Defendants on... More... $0 (09-26-2018 - KY)


Alejandro Munoz-Gonzalez v. D.L.C. Limousine Service, Inc.




The Fair Labor Standards Act ("FLSA"), 29 U.S.C. § 201 et seq., requires that
employers pay employees one‐and‐a‐half times their regular rate of pay for every
hour exceeding forty each workweek... More... $0 (09-23-2018 - NY)


EDDIE M. DeLEON, JASON KINGERY and STEVE PAUL BECK v. BNSF RAILWAY COMPANY
Plaintiffs each filed Federal Employers' Liability Act (FELA) negligence claims
against BNSF in Montana's Thirteenth Judicial District Court, Yellowstone County.
BNSF is a rail carrier incorporated in Delaware with its principal place of business in
Texas. BNSF does business in Montana: it has 2,061 miles of railroad track in Montana;
employs approximately 2,100 workers in M... More...

$0 (09-18-2018 - MT)


Joe R. Whatley v. Canadian Pacific Railway Company District of North Dakota Federal Courthouse - Bismarck, North Dakota Morelaw Internet Marketing National Find A Lawyer Directory 888-354-4529
Joe Whatley, Trustee of the wrongful death claimants' trust (WD Trust),appeals the district court's order finding that his claim under the CarmackAmendment, 49 U.S.C. § 11706, against Canadian Pacific Railway was untimely. Wereverse and remand for further proceedings.
I.BACKGROUND
On June 29, 2013, a train carrying crude oil left New Town, North Dakota,destined for an oil refinery near Sai... More...

$0 (09-18-2018 - ND)


Gregory Aregood, Jr. v. Givaudan Flavors Corporation Southern District of Indiana Federal Courthouse - Indianapolis, Indiana Morelaw Internet Marketing National Find A Lawyer Directory 888-354-4529
More than twenty current and former
employees at the ConAgra microwave popcorn plant in
Rensselaer, Indiana sued various manufacturers and suppliers
of butter flavorings that contained the chemical diacetyl,
which if inhaled can cause a respiratory disease called "popcorn
lung." All defendants were dismissed except Givaudan
Flavors Corporation ("Givaudan"), a long‐tim... More...

$0 (09-17-2018 - IN)


ST. BERNARD PORT, HARBOR & TERMINAL DISTRICT Vs. VIOLET DOCK PORT, INC., LLC
This matter was remanded from the Louisiana Supreme Court for the
determination of just compensation for the Violet Dock Port's expropriated
property.1 Over several years, St. Bernard Port ("the Port") negotiated with Violet
Dock Port ("VDP") for the purchase of its property along the Mississippi River
("the Property"). After negotiations failed, the Port instituted expropria... More...

$0 (09-14-2018 - LA)


THOMAS TUBBS, et al. v. BNSF RAILWAY COMPANY, INC
The Tubbses own and operate a farm in a floodplain near the Missouri River in Holt
County, Missouri. The farm is located just southeast of Big Lake and about three-and-a-half
miles east of the Missouri River. BNSF, an interstate freight railroad, owns and operates a track
that runs east to west across the floodplain and bisects the Tubbses' farm. The track sits atop an
earth... More...

$0 (09-05-2018 - MO)


Christopher Wernert v. City of Dublin
The City hired Wernert as a police officer in 2010. He suffered a serious knee injury on the job in February 2011 when he slipped and fell on an icy street while directing traffic. Wernert's treating physician determined that he suffered permanent impairment as a result of the injury. Wernert contends that his injury is continuing in nature and that it substantially limits his ability to run, j... More...

$0 (09-02-2018 - TX)


Joseph Glenn Beaty v. The State of Texas
D.A. testified that growing up she had no parental supervision and became addicted to PCP
when she was fourteen years old. She started working in prostitution at that same age. In July,
2009, she lived in the Fair Park area, a known prostitution area. Much of her life involved getting
high and working as a prostitute. On July 3, 2009 she was walking down Martin Luther King
... More...

$0 (09-01-2018 - TX)


Jena McClellan v. Midwest Machining, Inc. Western District of Michigan Federal Courthouse - Grand Rapids, Michigan Morelaw Internet Marketing for Legal Professionals Click Here To Find A Lawyer 888-354-4529
Plaintiff Jena McClellan brought suit against her former employer to enforce her rights under Title VII of the Civil Rights Act of 1964, 42 U.S.C. § 2000e et seq., as amended by the Pregnancy Discrimination Act, 42 U.S.C. § 2000e(k), and the Equal Pay Act, 29 U.S.C. § 206(d). The district court granted summary judgment for Defendant on the grounds that Plaintiff's federal claims were barred by the... More...

$0 (08-25-2018 - MI)


Larry D. Lincoln; Brad C. Mosbrucker v. BNSF Raiway Company District of Kansas Federal Courthouse - Topeka, Kansas
Several years after a tank car spill accident, Larry D. Lincoln and Brad C.
Mosbrucker (collectively "Appellants") advised BNSF Railway Company ("BNSF")
that medical conditions attributable to the accident rendered them partially,
permanently disabled and prevented them from working outdoors. Upon learning of
Appellants' alleged medical conditions, BNSF removed Appellants from serv... More...

$0 (08-20-2018 - KS)


LARRY D. LINCOLN; BRAD C. MOSBRUCKER v. BNSF RAILWAY COMPANY
On October 9, 2007, a BNSF tank car sprung a leak near where Appellants were working, exposing Appellants to 2-chlorobenzyl chloride. Following the tank car spill accident, Appellants attempted, for over two years, to negotiate a monetary settlement with BNSF as to the injuries they sustained from the accident. During that two-year period, Appellants continued to perform their duties as MOW wo... More...

$0 (08-17-2018 - )


Protect Niles v. City of Freemont, Doug Rich, Real Party in Interest and Appellants
The City of Fremont (City) approved a residential and retail development (Project)
in its Niles historical district over considerable neighborhood opposition. The City
adopted a mitigated negative declaration after finding the Project as mitigated would have
no significant adverse environmental impact. Protect Niles1 petitioned for a writ of
mandamus ordering the City to overturn t... More...

$0 (08-12-2018 - CA)


Caleb Bixler v. State of Indiana
In August of 2015, Bixler, Keith Cornwell (Cornwell), Ricky Ogden (Ogden), John Murphy (Murphy), and Ron Trahan (Trahan) were all residing in a two story house located on the east side of Indianapolis, Indiana. Trahan occupied the downstairs bedroom. One of the two upstairs bedrooms was shared by Ogden and Murphy, while Cornwell and Bixler shared the other. Cornwell did not get along with T... More...

$0 (08-12-2018 - IN)


State of Tennessee v. James Douglas Hamm, Jr.
In November 2014, the Sullivan County Grand Jury charged the defendant with vehicular homicide by intoxication, leaving the scene of an accident involving death, two counts of reckless endangerment, failure to exercise due care, and running a red light; the defendant was also charged with alternative counts of driving under the influence: driving under the influence of an intoxicant, driving with ... More...

$0 (08-01-2018 - TN)


State of Tennessee v. Santory Alexander Johnson
This case arose after the shooting death of the victim, Christopher Jones, on October 4, 2013. On February 19, 2014, the Hamilton County grand jury charged the Defendant with one count of first degree murder and one count of possession of a firearm with a violent felony conviction. See Tenn. Code Ann. §§ 39-13-202; -17-1307. The firearm charge was later dismissed, and the Defendant proceeded to... More...

$0 (08-01-2018 - TN)


Next Page