Punitive Damages Law
Vickie Bell v. Pulmosan Safety Equipment Corporation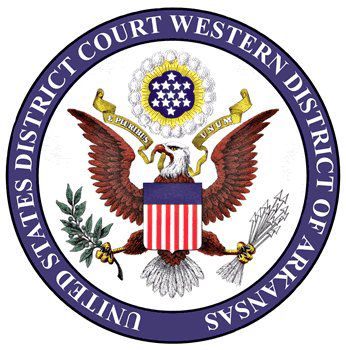 Pulmosan Safety Equipment Corporation ("Pulmosan") appeals the district
court's grant of default judgment, arguing that it was never properly served. We agree
and rev... More... $0 (10-18-2018 - )


Teamsters Union v. Warner Chilcott Limited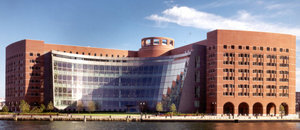 MoreLaw Performance Marketing




<... More... $0 (10-17-2018 - MA)


Jackpot Harvesting Company, Inc. v. The Superior Court of Monterey County, Jose Roberto Lainez
Labor Code section 226.2,1 which became effective January 1, 2016, addresses the
manner in which piece-rate employees are to be compensated for rest and recovery
periods and other nonproductive time on the job (collectively, rest/NP time).
Subdivision (b) of the statute (hereafter section 226.2(b)) provides a safe harbor for an
employer that, prior to 2016, failed to properly compe... More...

$0 (10-16-2018 - CA)


Harvey Lee Funches v. Progressive Tractor and Implement Company, L.L.C.





Harvey Lee Funches lost his left arm when his vehicle collided with a piece of farm equipment being towed by a pickup truck as the two passed one another on a Mississippi road. The only live dispute left in this case is Funches's suit against Progressive Tractor and Implement Company,... More... $0 (10-15-2018 - MS)


Manny Villanueva v. Fidelity National Title Company
In their first appeal (case No. H041870), both plaintiff Manny Villanueva,
individually and as class representative, and defendant Fidelity National Title Company
(Fidelity) appeal from a judgment following a bench trial in this class action lawsuit
alleging violations of the Unfair Competition Law (UCL) (Bus. & Prof. Code, §§ 17200
et seq.). Villanueva and the class (jointly Plain... More...

$0 (10-15-2018 - CA)


STATE OF KANSAS v. RALPHAEL ANTONIO BERNARD





In June 2016, Officer Rich Colburn of the Garden City Police Department stopped a car in which Ralphael Bernard was a... More... $0 (10-14-2018 - KS)


Dee Soli v. Robert Hadfield
Boston, MA - Dee Soli sued Robert Hadfield on a personal injury negligence theory.





Morelaw Receptionist Services
National VOIP Services For Lawyers<... More... $0 (10-11-2018 - MA)


Dr. David S. Muransky v. Godiva Chocolatier, Inc.




This appeal was brought to contest the approval of a class-action settlement. Dr. David Muransky filed a class action against Godiva Chocolatier, Inc. for violating the Fair and Accurate Credit Transactions Act ("FACTA"). Appe... More... $0 (10-11-2018 - )


Danae Marshall v. Christopher Lee Harrison and Schwan's Home Service, Inc.
Knoxville, TN - Danae Marshall sued Christopher Lee Harrison and Schwan's Home Service, Inc. on auto negligence and respondeat superior.




Morelaw Receptionist Services
More... $0 (10-10-2018 - TN)


STECKLINE COMMUNICATIONS, INC. v. JOURNAL BROADCAST GROUP OF KANSAS, INC.
MoreLaw Performance Internet Marketing

Completely Free Marketing If It Does Not Work



This is a summary judgment case involving a contract dispute between two companies in the radio broadcasting industry: the plaintiff, Steckline... More... $0 (10-09-2018 - KS)


KEITH LUMRY v. STATE OF KANSAS, KANSAS BUREAU OF INVESTIGATION, and ROBERT BLECHA




_

The facts here have already been summarized in both the prior Court of Appeals decision, Lumry v. State, 49 Kan. App. 2d 27... More... $0 (10-09-2018 - KS)


Michael Skidmore v. Led Zeppelin
This copyright case involves a claim that Led Zeppelin copied key portions of its timeless hit "Stairway to Heaven" from the song "Taurus," which was written by Spirit band member Randy Wolfe. Years after Wolfe's death, the trustee of the Randy Craig Wolfe Trust, Michael Skidmore, brought this suit for copyright infringement against Led Zeppelin, James Patrick Page, Robert Anthony Plant, John Paul... More...

$0 (10-09-2018 - CA)


Shavonda Hawkins v. The Kroger Company
Trans fat has become increasingly recognized as a
dangerous substance and a leading cause of numerous serious
ailments, including heart disease and diabetes. Food and Drug
Administration ("FDA") regulations govern the information
reported within a food product's Nutrition Facts Panel on the
product's label.1 As for trans fat, FDA regulations provided,
at all relevant times,... More...

$0 (10-09-2018 - CA)


Jackpot Harvesting Company, Inc. v. The Superior Court of Monterey County, Jose Roberto Lainez
Labor Code section 226.2,1 which became effective January 1, 2016, addresses the
manner in which piece-rate employees are to be compensated for rest and recovery
periods and other nonproductive time on the job (collectively, rest/NP time).
Subdivision (b) of the statute (hereafter section 226.2(b)) provides a safe harbor for an
employer that, prior to 2016, failed to properly compe... More...

$0 (10-09-2018 - CA)


Timothy Vanderberg v. Petco Animal Supplies Store, Inc., d/b/a Pet Food Warehouse and Petco
The rules governing litigation in federal courts ensure fair and orderly
proceedings free from prejudicial surprises. All litigants must disclose the identity
of any expert witnesses they plan to use and, for non-retained experts such as treating
physicians, they must disclose the subject matter and a summary of the facts and
opinions to which the expert is expected to testify (abs... More...

$0 (10-08-2018 - IL)


Oscar Ruiz v. Musclewood Investment Properties, LLC
Plaintiff Oscar Ruiz is a disabled person who uses a guide
dog. He alleged that defendants Edward Lopez and Musclewood
Investment Properties, LLC (Musclewood)1 violated his rights
under the Disabled Persons Act (Civ. Code, § 54 et seq.) (DPA),
2
by allowing their guard dog to interfere with and attack his guide
dog. Plaintiff contends the trial court erred by sustaining aMore...

$0 (10-08-2018 - CA)


STATE FARM AUTOMOBILE INSURANCE COMPANY v. MARIELLE LYDE





The mother and daughter reside together. The mother owns a Kia Sorento, and the daughter owns a Kia Soul. State Farm issued an insurance policy for the mother's vehicle that lists the mother as the only named insured on the declarations page an... More... $0 (10-07-2018 - FL)


Jane Doe v. Vigo County, Indiana
Jane Doe seeks to hold Vigo County,
Indiana, liable for the sexual misconduct of its employee, David
Gray. Gray allegedly confined and sexually assaulted Doe
while she volunteered at the park where he worked. The district
court granted summary judgment in favor of Vigo
County, finding that it was neither vicariously liable for
Gray's wrongs nor directly liable for permittin... More...

$0 (10-07-2018 - IN)


Samantha Martinez v. Eatlite One, Inc.
Plaintiff Samantha Martinez sued defendant Eatlite One, Inc., for
employment discrimination among other things. A jury found in favor of plaintiff on all
of her claims and awarded $11,490 in damages. After the court entered judgment, both
parties submitted competing memoranda of costs, and plaintiff filed a motion for attorney
fees. The court awarded costs and attorney fees to plai... More...

$0 (10-07-2018 - CA)


State of Tennessee v. Shawn Nelson Smoot




This appeal arises as the result of the victim's death on October 15, 2011. The evening of October 14, 2011, the victim left her car in the parking lot of Altruda's Restaurant in Knoxville, Tennessee and spent the nigh... More... $0 (10-06-2018 - TN)


Oscar Ruiz v. Musclewood Investment Properties, LLC
Plaintiff Oscar Ruiz is a disabled person who uses a guide
dog. He alleged that defendants Edward Lopez and Musclewood
Investment Properties, LLC (Musclewood)1 violated his rights
under the Disabled Persons Act (Civ. Code, § 54 et seq.) (DPA),
2
by allowing their guard dog to interfere with and attack his guide
dog. Plaintiff contends the trial court erred by sustaining aMore...

$0 (10-06-2018 - CA)


YVENS GLEMAUD vs. METROHEALTH SYSTEMS







Glemaud originally filed this action in November 2012, alleging racial and
national origin discrimination, specifically disparate treatment, under R.C. 4112.02(A),
which pr... More... $0 (10-05-2018 - OH)


Certified Tire and Service Centers Wage and Hour Cases
This is an appeal in a certified wage and hour class action following a judgment
after a bench trial in favor of defendants Certified Tire and Services Centers, Inc.
(Certified Tire) and Barrett Business Services. Inc. (collectively defendants). Plaintiffs
contend that Certified Tire violated the applicable minimum wage and rest period
requirements by implementing a compensation pr... More...

$0 (10-04-2018 - CA)


STATE OF OHIO vs. JAVONTE LOWE
MoreLaw Performance Marketing







In these consolidated appeals, defendant-appellant Javonte Lowe
challenges the weight and sufficiency of the evidence adduced to support his <... More... $0 (10-04-2018 - OH)


Mark H. Soto v. State of Indiana
MoreLaw Performance Internet Marketing

Completely Free Marketing If It Does Not Work




Soto was a pastor and a professor at a private Christian university. Bronson
was a career criminal and a self-proclaimed member of th... More... $0 (10-04-2018 - IN)


Next Page