Partition Law
STATE OF OHIO v. DARREN SIMPSON








{¶2} On September 27, 2017, appellant was driving through Austintown
Township with his eight-year-old son in the car. Austintown Police Officer David Kriebel
notice... More... $0 (07-17-2020 - OH)


Nicole G. v. Warren Braithwaite
Warren Braithwaite and his long-term girlfriend Nicole G.
resided at a property they co-owned. After contentious
arguments and stalking incidents, Nicole retained counsel to file
a request for a domestic violence restraining order (DVRO) and
moved out of their shared property amidst their break-up.
Warren and Nicole each requested DVROs against the other in
connection with ... More...

$0 (06-05-2020 - CA)


Zieve Brodnax & Steele, LLP v. Ashraj Singh Dhindsa, Wells Fargo Bank, N.A.
After a nonjudicial foreclosure sale has been completed, the gross sale proceeds
must be distributed in the order of priority specified by statute. (Civ. Code, § 2924k,
subd. (a)(1)–(4).)1
First, the costs of foreclosure are paid. Second, the foreclosing
1 All undesignated statutory references are to the Civil Code.
2.
creditor's secured obligations are paid. Third, junio... More...

$0 (05-17-2020 - CA)


Fairbanks Development, LLC v. Charles Woodrow Johnson and Jessica Lyn Petersen
MoreLaw ReceptionistsVOIP Phone and Virtual Receptionist Services
Call 918-582-6422 Today




Jessica Petersen and Johnson were in a relationship, but were not
married when, in 2000, t... More... $0 (04-25-2020 - LA)


STEVEN J. BUTTS v. FORREST G. BUTTS, DELVA BUTTS, CAROL A. JONES, KURT A. BUTTS, BRADLEY C. BUTTS, and BRYSON G. BUTTS
Call 918-582-6422 if you need a Real Estate Attorney in Kansas.

As a preliminary matter, we note that the Butts children and their parents were named parties in the partition actions in two counties and the children alone were named as parties in the other two partition actions. Their mother, Delva Butts, has passed away. The parties a... More... $0 (11-10-2019 - KS)


VALERIE K. SHERMAN vs MYRON K. SHERMAN
Call Kent Morlan at 888-354-4529 if you need a lawyer ⚖








Prior to her death, Ruth Frances Sherman created an irrevocable trust f... More... $0 (09-28-2019 - FL)


JORGE ALFONSO FERNANDEZ vs ROMENA MARRERO
Call Kent Morlan at 888-354-4529 if you need a lawyer ⚖
MoreLaw Virtual Receptionists
Never Miss Another Call
Don't Wait - Call 918-582-6422 TodayMore... $0 (09-26-2019 - FL)


CROSS BAR LAND COMPANY, LLC v. JAMES M. BOW; BARBARA JEAN MULLINIX and BARRY WAYNE MULLINIX, Trustees of the MULLINIX FAMILY TRUST Dated JUNE 18, 2014; and VIRGINIA BATES REVOCABLE LIVING TRUST, by and through MARGARET NICKEL, Trustee, et al.
MoreLaw Virtual ReceptionistsA Receptionist for Less Than a Dollar an Hour


In 1995, Virginia Bates entered into a contract to sell a portion of her land to Leon V. Mason. Bates and her husband executed a... More... $0 (06-02-2019 - KS)


Pam Miletello v. R M R Mechanical, Inc.





This case is a dispute between decedent Gerald Miletello's ex-wife Sandra and widow Pam about who is entitled to the funds in Gerald's 401(k) retirement account. The dispute hinges on the existence and timing of a "qualified domestic relations o... More... $0 (04-17-2019 - LA)


GEORGE ROBERT WHITE V. COMMONWEALTH OF KENTUCKY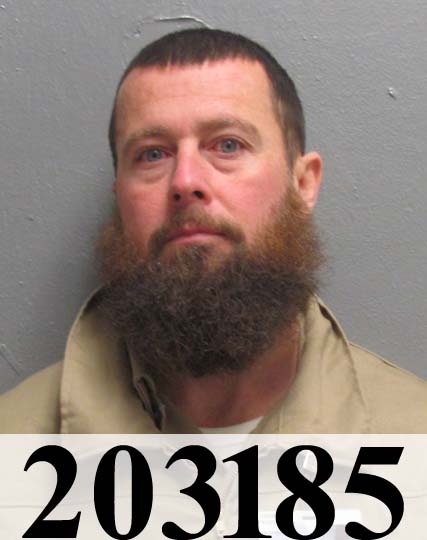 Morgan Crane was an undercover informant for the police. Crane asked
Sarah Lyons if she could get him an ounce of methamphetamine. Lyons
contacted Erica Fentress about getting the ounce, and the drug deal was set
u... More... $0 (03-24-2019 - KY)


James Alvin Jarvis v. Todd Henry Jarvis
Appellant Jarvis Properties is a limited partnership that owns a two-acre parcel of
land. Its two general partners—appellant Todd Henry Jarvis and respondent James Alvin
Jarvis (brothers)—each own a 50 percent interest in the partnership, which is less than the
majority consent required to act on behalf of the partnership (Corp. Code, § 15904.06,
subd. (a)). The general partners ca... More...

$0 (03-20-2019 - CA)


Richard Muller v. John Weeder



In 2013, Muller obtained real property in Boyd County, Nebraska, which property shares a fence line with prope... More... $0 (02-27-2019 - NE)


STATE OF KANSAS v. MARGO LANE STEVENS




Around 1 a.m. on August 25, 2016, Saline County Sheriff's Deputy Matthew Smith pulled over a car in Saline County, Kansas. A woman named Rachel Cox was driving the car. Stevens was in the front passenger seat of the car while anothe... More... $0 (02-10-2019 - KS)


Patrick Trolan et al., as Trustees v. Nellie Trolan
This appeal arises out of a dispute between six siblings over the interpretation of
the Trolan Family Trust (the trust), created by their parents in 1974. Upon the death of
their mother in 2015, the siblings became cotrustees of the trust, with the power to act by
majority vote. Five of the siblings, Appellants in this matter, agreed to maintain the
assets in trust, hoping they wou... More...

$0 (02-02-2019 - CA)


Kari Jensen v. Trine Jensen



Kari Jensen appeals the trial court's order quashing service
of a summons and cross-complaint on her sister, Trine Jensen.
Trine, a resident o... More... $0 (01-28-2019 - CA)


Tynisa Williams v. City of Cleveland



In 2009, Tynisa Williams brought suit against the City of
Cleveland ("the City"), on behalf o... More... $0 (11-06-2018 - OH)


ANDERSON-TULLY COMPANY V. PATRICIA SCALES VADEN AND JAMES MICHAEL MONCRIEF






Anderson-Tully Company (ATCO) appeals from two orders of the Desha County
Circuit Court entered on June 23 and July 13, 2017.1 The orders from which ATCO
appeals resulted from appellees Patricia Vaden and Michael Monc... More... $0 (10-20-2018 - AR)


COMMONWEALTH vs. BERNIE RUIZ




Once again we have occasion to interpret G. L.
c. 279, § 25 (a) (§ 25 [a]), which requires that a "habitual
criminal" -- a defendant who has been convicted of a felony and
has two prior convictions resulting in State or... More... $0 (10-15-2018 - MA)


Ridge Natural Resources, LLC, Calvin Smajstrla, Christopher Hawa and Wilson Hawa v. Double Eagle Royalty, LP Ridge Natural Resources LLC Mineral Rights
Although an in-depth examination of oil-and-gas principles is not necessary to resolve the merits of this appeal, we pause briefly to define the various rights at issue in a mineral estate so as to ground our subsequent discussion and provide context as to what rights the McDaniels purportedly believed they were conveying, and what rights may have actually been conveyed in the agreement the Mc... More...

$0 (09-02-2018 - TX)


International Business Machines Corporation v. Groupon, Inc. District of Delaware Federal Courthouse - Wilmington, Delaware
Wilmington, DE - Jury Awards IBM $82.5 Million in Damages Against Groupon

International Business Machines Corporation sued Groupon, Inc. on patent infringement theories relating to:


U.S. Patent No. 5796967, titled Method for Presenting Applications in an Interactive Service. Issued in August 1998, it covers a method for presenting interactive applications on a computer n... More...

$85500000 (08-02-2018 - DE)


Deborah Mclear-Gary v. Emrys Scott Morelaw Internet Marketing National Find A Lawyer Directory 888-354-4529
Deborah McLear-Gary appeals from a judgment declaring her prescriptive and
implied easement extinguished by adverse possession. She contends the trial court erred
in finding that defendants Emrys Scott, Freyja Scott and Sophia Scott (the Scotts)
established an essential element of adverse possession—the "timely" payment of taxes
during the five-year statutory period. (See Code Civ.... More...

$0 (07-12-2018 - CA)


Flippo Leone and Anna Leone v. BMI Refractory Services, Inc. Eastern District of Michigan Federal Courthouse - Detroit, Michigan
This appeal concerns the duty of care a contractor owes to a third party under Michigan tort law. When a piece of scrap metal seriously injured Filippo Leone
>
No. 17-1632 Leone, et al. v. BMI Refractory Servs., Inc. Page 2
while he was on the job, he sued the contractor that his employer had hired to clear the debris.
Sitting in diversity, the district court granted summary judgme... More...

$0 (06-26-2018 - MI)


CHARLES W. GETTYS, JR. AND TAMMY ABIDE Vs. WILLIAM G. GETTYS, FLOELLEN SANCHEZ-RICKARD, VICTORIA FOGHT VIRGA AND MICHAEL VIRGA Louisiana Circuit Courts of Appeal
On December 15, 2004, the trial court signed a judgment of possession in
the Succession of Florence Schmit Gettys Sanchez, which awarded Plaintiffs
Appellees, Charles W. Gettys, Jr. ("Charles") and Tammy Abide ("Tammy")
(collectively "Plaintiffs-Appellees") and Defendants-Appellants, William G.
Gettys ("William"), Floellen Sanchez-Rickard ("Floellen"), Victoria Foght Virga,
... More...

$0 (05-18-2018 - LA)


Nancy Buccina; Scot A. Buccin v. Linda Ann Grimsby Northern District of Ohio Courthouse - Toledo, Ohio
Linda Ann Grimsby invited her friend Nancy Buccina to take a
boat trip on Lake Erie. Toward the end of the voyage, the boat hit a wave, jarring the passengers
and injuring Nancy. Nancy and her husband Scot sued. A jury found that Grimsby was not
negligent. But the district court granted Nancy and Scot's motion for a new trial on the ground
that the evidence did not support the verd... More...

$0 (05-06-2018 - OH)


John Lane v. Joan Bell
To prevail in a malicious prosecution action under California law, a malicious
prosecution plaintiff (the defendant in the underlying action) must show that (1) the
plaintiff in the underlying action pursued a claim with subjective malice, (2) the claim
was brought without objective probable cause, and (3) the underlying action was
terminated on the merits in favor of the defendant... More...

$0 (02-04-2018 - CA)


Next Page