Master and Servant Law
Dustin Scott Harwell v. The State of Texas






The State's brief was due on August 10, 2018. On August 15, 2018, after not
receiving a brief, this Court sent a letter instructing the State to file a brief or a request for
extension within 14 days or to n... More... $0 (10-13-2018 - TX)


Michael Louis Valles v. The State of Texas





In October 2017, pursuant to a plea bargain, Appellant, Michael Louis Valles, was
granted deferred adjudicatio... More... $0 (10-12-2018 - TX)


Robert Bruce Swapsy v. The State of Texas




In evaluating legal sufficiency, we review all the evidence in the light most favorable to
the trial court's judgment to determine whether any rational jury could have found the essential
elements of the offense beyond ... More... $0 (10-12-2018 - TX)


Anthonywan Deshawn Lacy v. The State of Texas






On July 11, 2016, Lacy was charged by indictments in two cases with one count of evading
arrest, enhanced by a previous evading arrest conviction,2 and one count of terroristic threat on a
public servant.3 On... More... $0 (10-11-2018 - TX)


David Allen Steen v. The State of Texas



Morelaw Internet Marketing
National Find A Lawyer Directory










In separate indictments, a grand jury charged Steen with harassment of a public
se... More... $0 (10-10-2018 - TX)


Michael Skidmore v. Led Zeppelin
This copyright case involves a claim that Led Zeppelin copied key portions of its timeless hit "Stairway to Heaven" from the song "Taurus," which was written by Spirit band member Randy Wolfe. Years after Wolfe's death, the trustee of the Randy Craig Wolfe Trust, Michael Skidmore, brought this suit for copyright infringement against Led Zeppelin, James Patrick Page, Robert Anthony Plant, John Paul... More...

$0 (10-09-2018 - CA)


STATE OF KANSAS v. MARTIN K. MILLER





The morning of July 28, 2004, Miller called police to report that he had found his wife dead in their bedroom. He con... More... $0 (10-08-2018 - KS)


Klein v. Cadian Capital Mgmt., LP




Section 16(b) of the Securities Exchange Act requires corporate insiders, 11
including owners of more than ten p... More... $0 (10-08-2018 - NY)


Timothy Vanderberg v. Petco Animal Supplies Store, Inc., d/b/a Pet Food Warehouse and Petco
The rules governing litigation in federal courts ensure fair and orderly
proceedings free from prejudicial surprises. All litigants must disclose the identity
of any expert witnesses they plan to use and, for non-retained experts such as treating
physicians, they must disclose the subject matter and a summary of the facts and
opinions to which the expert is expected to testify (abs... More...

$0 (10-08-2018 - IL)


Jane Doe v. Vigo County, Indiana
Jane Doe seeks to hold Vigo County,
Indiana, liable for the sexual misconduct of its employee, David
Gray. Gray allegedly confined and sexually assaulted Doe
while she volunteered at the park where he worked. The district
court granted summary judgment in favor of Vigo
County, finding that it was neither vicariously liable for
Gray's wrongs nor directly liable for permittin... More...

$0 (10-07-2018 - IN)


Alex Cheveldave v. Tri Palms Unified Owners Association
Tri Palms Unified Owners Association (the Association) is a group of
homeowners in the Tri-Palms Estates.
There is a recreation facility adjacent to the TriPalms
Estates, and homeowners pay a fee for that recreation facility. In 2014, in
bankruptcy proceedings, Kort & Scott Financial Group, LLC (K&S) was the successful
bidder on the recreation facility. The Association entered... More...

$0 (10-04-2018 - CA)


Donna Fox v. James R. Mize and Van Eaton Ready Mix, Inc.
¶1 This cause arises from a motor vehicle accident between Ronald J. Fox and James R. Mize that occurred on July 29, 2015, near Sunnylane Road and Indian Hills Road in Norman, Oklahoma. Mr. Mize was traveling northbound on Sunnylane Road in a tractor-trailer owned by his employer, Van Eaton Ready Mix, Inc., when he made a left turn onto Van Eaton's property. According to the traffic collision repo... More...

$0 (10-02-2018 - OK)


In the Matter of the Equalization Appeal of COFFEYVILLE RESOURCES NITROGEN FERTILIZERS, L.L.C., for the Year 2008 in Montgomery County, Kansas.





CRNF and the County dispute how 699 of CRNF's assets should be classified for taxation purposes. This is the second time the case has appeared before us. In the parties' first appeal, this court provided the underlying facts of the case. In re Equalization Ap... More... $0 (10-02-2018 - KS)


STATE OF NEW MEXICO v. ANTHONY L., Child-Appellant.
New Mexico Court of Appeals






Child appeals the district court's order granting the State's motion for 3


September 3, 2016, Child had committed the delinquent acts of: (1) l... More... $0 (10-02-2018 - NM)


Richard L. Fowler v. Caliber Homes Loans, Inc.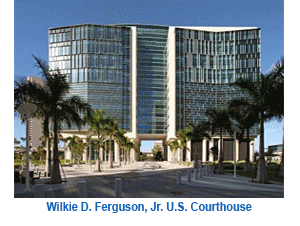 When an individual takes out a mortgage, he or she secures the loan with real property. To protect its security interest, lenders usually require borrowers to maintain hazard insurance in an amount that is at least equal to the loan's unpaid principal balance. Should a ... More... $0 (10-02-2018 - FL)


Brenda Smelter v. Southern Home Care Services, Inc. d/b/a Rescare Homecare





Brenda Smelter, a black woman, was hired by Southern Home Care Services, Inc. d/b/a/ ResCare Homecare as a Customer Service Supervisor. She was the only black person who worked in her office, and she oft... More... $0 (10-02-2018 - GA)


Eddie I. Sierra v. City of Hallandale Beach, Florida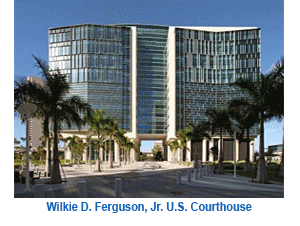 This case asks us to decide 1) whether the Twenty-First Century Communications and Video Accessibility Act of 2010 creates an administrative Case: 18-10740 Date Filed: 09/27/2018 Page: 1 of 19
2
exhaustion requirement that must be satisfied as a prerequisite to ... More... $0 (10-02-2018 - FL)


Michael Skidmore v. Led Zeppelin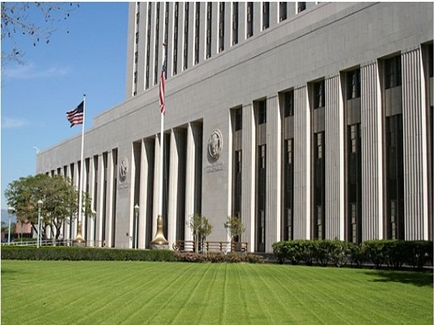 This copyright case involves a claim that Led Zeppelin copied key portions of its timeless hit "Stairway to Heaven" from the song "Taurus," which was written by Spirit band member Randy Wolfe. Years after Wolfe's death, th... More... $0 (09-30-2018 - CA)


Angela Roberson-King v. State of Louisiana Workforce Commission





Angela Roberson-King worked as a rehabilitation counselor at Louisiana Rehabilitation Services (LRS), a division of Louisiana's Office of Workforce Development. In 2014, she applied to become a district supervisor at LRS. She interviewed for the... More... $0 (09-25-2018 - LA)


George Alvarez v. The City of Brownsville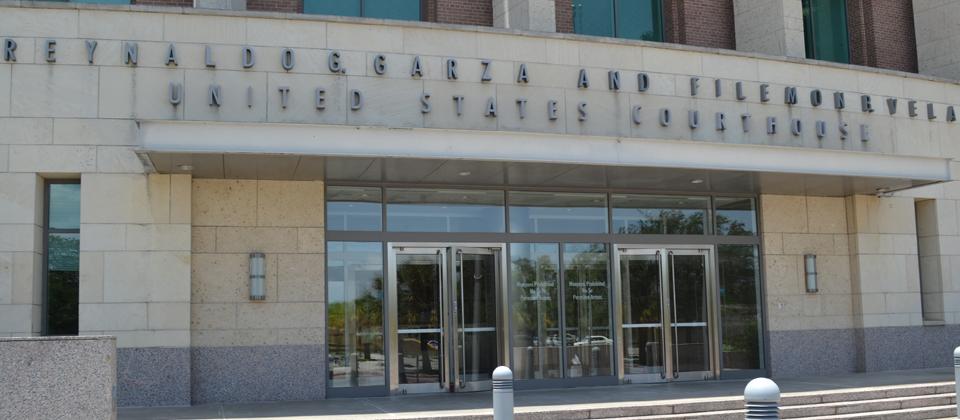 This case was reheard en banc after the Appellee, George Alvarez, had his $2.3 million judgment reversed and his claims against the City of Brownsville dismissed by a panel of this court. The en banc court has carefully considered two impo... More... $0 (09-25-2018 - TX)


UNITED STATES OF AMERICA (Bureauof Land Management) v. RON KORMAN and MAXINE KORMAN





This Case involves the United States' water rights in two small reservoirs—the
Chevy and Poker Reservoirs—on federal grazing lands within Montana Water Basin
40M. Water Court case 40M-230 is made up of forty-six stock and wil... More... $0 (09-24-2018 - MT)


Shayne Daniel Afzal v. The State of Texas
In response to an early-morning report of trouble, police officers arrived at a Longview apartment complex occupied by Shayne Daniel Afzal and others. As the officers approached the apartment that appeared to be the epicenter of the trouble, they heard "several blasts" coming from what sounded like a shotgun. After officers took cover, they heard Afzal "screaming unintelligibly." They obser... More...

$0 (09-19-2018 - TX)


DONNA FOX, as Personal Representative of Ronald J. Fox, Deceased v. JAMES R. MIZE and VAN EATON READY MIX, INC. and FEDERATED MUTUAL INSURANCE COMPANY Sooner Cannabis Consultants Click Here For Expert Help 918-960-5038
This cause arises from a motor vehicle accident between Ronald J. Fox and James R. Mize that occurred on July 29, 2015, near Sunnylane Road and Indian Hills Road in Norman, Oklahoma. Mr. Mize was traveling northbound on Sunnylane Road in a tractor-trailer owned by his employer, Van Eaton Ready Mix, Inc., when he made a left turn onto Van Eaton's property. According to the traffic collision report,... More...

$0 (09-19-2018 - OK)


Shonda Martin v. Milwaukee County Eastern District of Wisconsin Federal Courthouse - Milwaukee, Wisconsin
Milwaukee County ("County") hired Xavier Thicklen in late 2012 to work as a corrections officer in its jail. County has a zero-tolerance policy forbidding corrections officers from having any sexual
contact with inmates. County repeatedly instructed Thicklen not to engage in any such contact and trained him to avoid it. Thicklen gave answers to quizzes indicating he understood the training. Bu... More...

$0 (09-17-2018 - WI)


Richard Sander v. State Bar of California
Appellants and petitioners Richard Sander and the First Amendment Coalition
(Petitioners) challenge the trial court's denial of their petition for writ of mandate seeking
to obtain information from the State Bar of California's bar admissions database.
Specifically, Petitioners seek individually unidentifiable records for all applicants to the
California Bar Examination from 1972 t... More...

$0 (09-16-2018 - CA)


Next Page