Landlord and Tenant Law
Danny Sherrod v. State of Indiana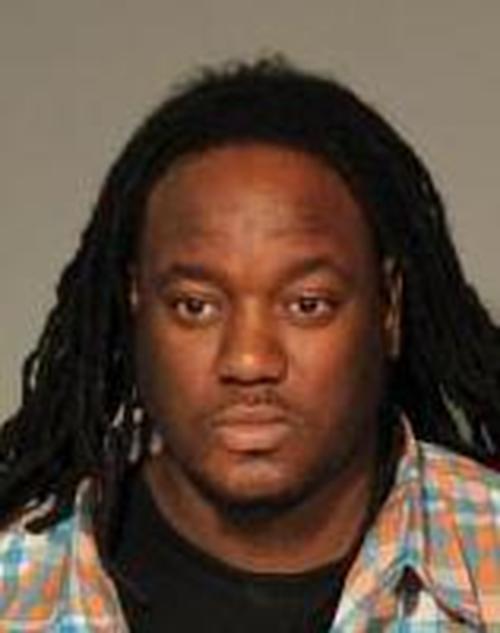 MoreLaw Performance Internet Marketing

Completely Free Mar... More... $0 (10-22-2018 - IN)


Justin Todd Campbell v. The State of Texas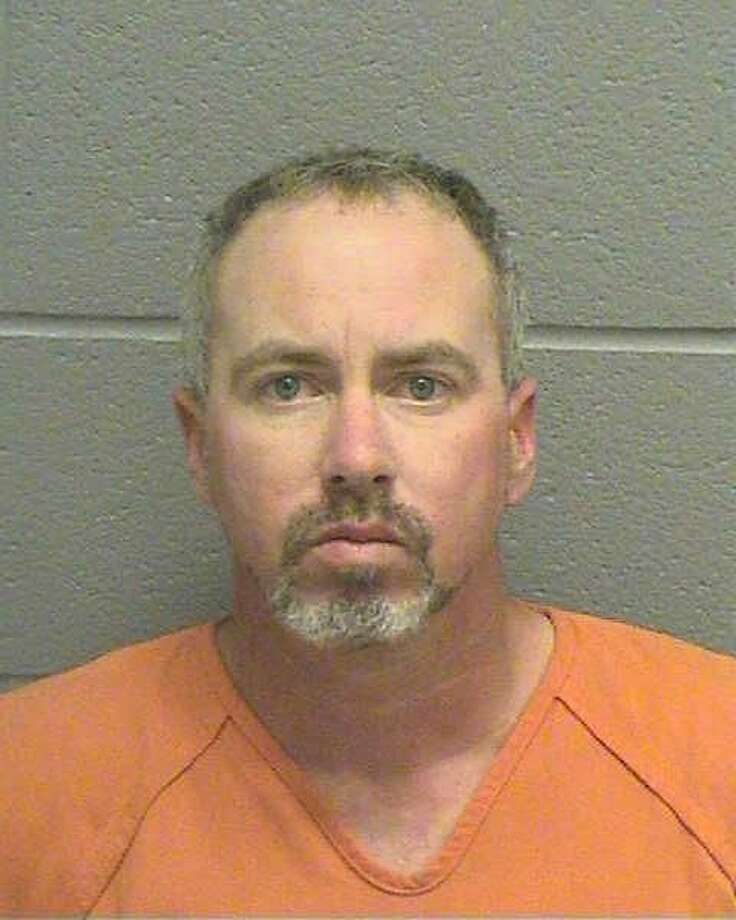 Aggravated Sexual Assault




Appellant shared a three-bedroom house in Midland with C.B., C.B.'s mother, Lorenzo (the landlord), and C.B.'s brother. While C.B.'s mother was celebrating her birthday, she left her twelve-year-old daughter, C.B.... More... $0 (10-13-2018 - TX)


Oscar Ruiz v. Musclewood Investment Properties, LLC
Plaintiff Oscar Ruiz is a disabled person who uses a guide
dog. He alleged that defendants Edward Lopez and Musclewood
Investment Properties, LLC (Musclewood)1 violated his rights
under the Disabled Persons Act (Civ. Code, § 54 et seq.) (DPA),
2
by allowing their guard dog to interfere with and attack his guide
dog. Plaintiff contends the trial court erred by sustaining aMore...

$0 (10-08-2018 - CA)


Christopher M. Hooten v. State of Tennessee
MoreLaw Performance Marketing







On direct appeal, this court summarized in part the following testimony from the suppression hearing:
Scott McPherson, a Columbia Police Depart... More... $0 (10-06-2018 - TN)


Oscar Ruiz v. Musclewood Investment Properties, LLC
Plaintiff Oscar Ruiz is a disabled person who uses a guide
dog. He alleged that defendants Edward Lopez and Musclewood
Investment Properties, LLC (Musclewood)1 violated his rights
under the Disabled Persons Act (Civ. Code, § 54 et seq.) (DPA),
2
by allowing their guard dog to interfere with and attack his guide
dog. Plaintiff contends the trial court erred by sustaining aMore...

$0 (10-06-2018 - CA)


STATE OF OHIO vs. ROBERT D. JOHNSON




In 2017, Johnson was charged with attempted rape, aggravated burglary,
burglary, abduction, assault, and criminal damaging stemming from an incident with his
former girlfriend, B.B. The case proceeded to a jury trial, at which the following
pertinent ... More... $0 (10-05-2018 - OH)


CITY OF ALBUQUERQUE A municipal corporation v. SMP PROPERTIES, LLC. and R. MICHAEL PACK






{2} We refer to the property in question as the Hawkins Property, which is 1

owned by SMP Properties, LLC (SMP) and Michael Pack, the owner and manager 2

of SMP (collectively, Defendants). The undisputed facts are as fol... More... $0 (10-01-2018 - NM)


United States of America v. William Allen Griffin





Reno, NV - Reno Man Pleads Guilty To Possession Of Nearly $30,000 In Counterfeit U.S. Currency

A man pleaded guilty in federal court Monday to using his home computer and printers to produce nearly $30,000 in counterfeit ... More... $0 (09-30-2018 - NV)


Khalda Jabo v. YMCA of San Diego County
Defendant and respondent YMCA of San Diego County (Respondent or the
YMCA) provides a number of automatic external defibrillators (AEDs) on its premises,
for the emergency use of its members, employees and users of the premises. (Health &
2
Saf. Code,1 § 1797.196, subd. (b) [regulatory scheme when AEDs are provided on
premises].) Plaintiffs and appellants are the Jabo family, ... More...

$0 (09-30-2018 - CA)


United States of America v. Estate of Walter Ray Pelfrey, et al.





Oklahoma City, OK - Justice Department Files Sexual Harassment Lawsuit Against Owners of Oklahoma City Rental Properties

The Justice Department announced on September 27, 2018 that it has filed a lawsuit alleging that female tenants and applicants in residential ren... More... $0 (09-28-2018 - OK)


Jessica Ayon v. Esquire Deposition Solutions, LLC




Plaintiff Jessica Ayon appeals from an adverse summary judgment in a
personal injury case. Late one evening in May 2013, Brittini Zuppardo was driving home
from her boyfriend's house while talking on the phone with Michelle Halkett. Zuppardo
was defendant Esquire Depositi... More... $0 (09-24-2018 - CA)


Simon Silva vs. The State of Florida
Silva was charged with the first-degree murder of his employer and landlord, Forman; and the attempted first-degree murder of a neighbor, Daoud. The charges arose from the shooting of both Forman and Daoud following a confrontation between Silva and Forman. The parties' account of the confrontation differed: Silva claimed he reacted in self-defense, based on a prior threat by Forman and For... More...

$0 (09-22-2018 - FL)


STATE OF OHIO vs. RYAN SCHWEGMANN
On April 22, 2017, Ryan Schwegmann and Faith Thomas were lying in bed, and Schwegmann began insulting and belittling her. Thomas testified that she told him to leave the home, and he lit her hair on fire. After she ran into the bathroom to extinguish the fire, he followed her, put his hands over her mouth, grabbed her, threw her on the bed, and hit her in the face and head. Then he threw h... More...

$0 (09-20-2018 - OH)


KAYLA FLUTH v. SCHOENFELDER CONSTRUCTION, INC. and LARRY WEISSER MoreLaw Suites - The Best Place In Tulsa To Practice Law
On June 3, 2012, a disgruntled tenant set off a gas explosion in the basement of one of Weisser's Mitchell, South Dakota rental properties. The explosion lifted the house off its foundation and caused extensive damage to the interior. After visiting the site, Weisser contacted Schoenfelder to demolish the home and grade the property to normal elevation. [¶3.] Shortly after Schoenfelder began te... More...

$0 (09-19-2018 - SD)


Austin Fox Jennings v. Randy L. Royal Tenth Circuit Court of Appeals Courthouse - Denver, Colorado
This is an appeal from a decision of the Tenth Circuit Bankruptcy Appellate
Panel (BAP) that affirmed the bankruptcy court's order that the Debtor, Austin Fox
Jennings, is entitled to claim an exemption in his entireties interest in real property
2
located in Wyoming, but only to the extent that his joint entities interest exceeds the
joint indebtedness of Jennings and his non-... More...

$0 (09-14-2018 - WY)


United States of America v. Gregory J. Darr Southern District of Ohio Federal Courthouse - Columbus, Ohio
Columbus, OH - Former Coshocton Public Housing Director Pleads Guilty to Embezzling HUD Funds

The former Executive Director and Chief Financial Officer of the Coshocton Metropolitan Housing Authority (CMHA) has pleaded guilty in a federal public corruption case.

Gregory J. Darr, 64, of Coshocton, Ohio, pleaded guilty in U.S. District Court today to embezzling more than $431,000 f... More...

$0 (09-06-2018 - OH)


Theodore Hayes and Aqeela Fogle v. Philip E. Harvey Eastern District of Pennsylvania Federal Courthouse - Philadelphia, Pennsylvania
The Hayes family receives enhanced voucher rental
assistance from the federal government, and a federal statute
provides that enhanced voucher holders "may elect to remain"
in their housing developments, even after their landlord has
opted out of the federal housing assistance program. 42 U.S.C.
§ 1437f(t)(1)(B). But the Hayes family's landlord, Appellee
Philip Harvey, cont... More...

$0 (09-04-2018 - PA)


Jesus Jose Lacer v. The State of Texas
The complainant, Whittney Wills, testified that appellant, who she has known since she was fifteen years old, is her ex-boyfriend and the father of her two children, J.L. and I.L. (collectively, "the children"). Over the course of their approximately fourteen-year relationship, she lived with him "on and off." On May 8, 2015, while the complainant was living with appellant and the children4 ... More...

$0 (08-31-2018 - TX)


Martin J. Coyne v. Diego De Leo
In this unlawful detainer action filed under the Ellis Act (Gov. Code, § 7060
et seq.), defendant Diego De Leo appeals from a judgment of possession entered in favor
of his landlord, Martin J. Coyne. De Leo argues, inter alia, the trial court committed
prejudicial error in its exclusion of evidence. We agree the trial court abused its
discretion in excluding the evidence and revers... More...

$0 (08-28-2018 - CA)


Eva Moore v. John Urquhart Western District of Washington Federal Courthouse - Seattle, Washington
This is a class action challenging the constitutionality of
a Washington statute that allows tenants to be evicted from
their homes without a court hearing. Plaintiffs seek
declaratory and injunctive relief against the Sheriff of King
County, whose office enforces the challenged statute by
executing the eviction orders. The district court dismissed
the action with prejudice... More...

$0 (08-19-2018 - WA)


Eduardo De La Torre v. Cashcall, Inc.

Under California law, can a loan contract include an interest rate term so
high that it is "unreasonably and unexpectedly harsh," "unduly oppressive," or "so
one-sided as to shock the conscience"? (Sanchez v. Valencia Holding Co.,
LLC (2015) 61 Cal.4th 899, 910–911 (Sanchez).) What the Ninth Circuit asks us
to resolve in this case is a more specific version of that question: C... More...

$0 (08-17-2018 - CA)


Shameka Winslett v. 1811 27th Avenue, LLC
Shameka Winslett filed a complaint asserting various claims against her former
landlord Yugal Sagi and his LLC after he failed to make repairs to her apartment and filed
an unlawful detainer action against her. Sagi responded by filing an anti-SLAPP motion to
strike three of these claims, for retaliation and retaliatory eviction under Civil Code section
1942.5,1
former subdivis... More...

$0 (08-15-2018 - )


State of Ohio v. Rickey Lamb, Jr.
On July 21, 2015, the Fulton County Grand Jury issued a seven-count indictment charging appellant with one count of arson in violation of R.C. 2909.03(A)(2), a felony of the fourth degree ("Count 1"); one count of aggravated arson in violation of R.C. 2909.02(A)(2), a felony of the second degree ("Count 2"); one count of aggravated arson in violation of R.C. 2909.02(A)(1), a felony of the firs... More...

$0 (08-14-2018 - OH)


STATE OF OHIO -vs- PEDRO MONTALVO, JR.
The relevant procedural facts leading to this appeal are as follows. {¶4} The investigation into Appellant Pedro Montalvo began on October 3, 2014, when Detective Rick Steller was checking law enforcement software which had downloaded child pornography from a computer in Mount Vernon, Ohio. (T. at 134). Det. Steller is a member of the Grove City Police Department, assigned to the Franklin Cou... More...

$0 (08-14-2018 - OH)


STATE OF OHIO -vs- DALTON G. SMITH
The following facts are adduced from the record of the bond revocation hearing on July 11, 2017 and the bench trial of August 3, 2017. {¶3} Appellant was age 87 at the time of these offenses. He met the victim, Jane Doe, when she volunteered at a church where he was the minister. The two have never had a romantic relationship and Doe does not want a romantic relationship with appellant. Doe... More...

$0 (08-13-2018 - OH)


Next Page