Forum Selection Law
State of Iowa v. Jason Bendickson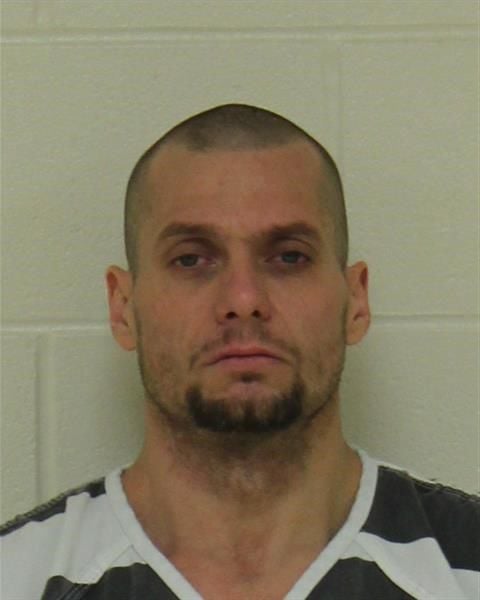 MoreLaw Performance Marketing
More... $0 (10-22-2018 - IA)


State of Iowa v. Robert Alejandro Esparza
MoreLaw Receptionist Services
Never Miss Another Call With MoreLaw's Receptionists Answering Your Calls

In March 2017, a Kum & Go convenience store clerk called West Des
Moines police to report "an unwa... More... $0 (10-22-2018 - IA)


John Brotherston v. Putnam Investments, LLC
Plaintiffs John Brotherston and
Joan Glancy are two former employees of Putnam Investments, LLC
who participated in Putnam's defined-contribution 401(k)
retirement plan (the "Plan"). They brought this lawsuit on behalf
of a now-certified class of other participants in the Plan, and on
behalf of the Plan itself pursuant to the civil enforcement
provision of the Employee Reti... More...

$0 (10-22-2018 - MA)


State of Iowa v. Ricky Leon Riddle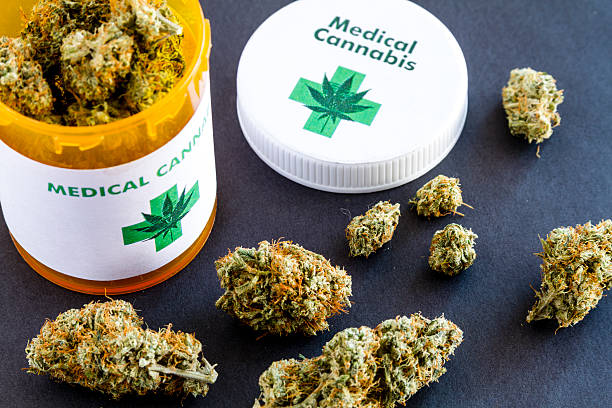 Sooner Cannabis Consultants


Click Here For... More... $0 (10-21-2018 - IA)


State of Iowa v. Sean Michael Hilliard

Legal Suites and Virtual Offices In Downtown Tulsa
624 South Denver
918-398-5678 or Pat@morelaw.com


More... $0 (10-21-2018 - IA)


Michael E. Barri v. The Workers' Compensation Appeals Board
Michael E. Barri (Barri), Tristar Medical Group (Tristar), and Coalition for
Sensible Workers' Compensation Reform (CSWCR) petitioned this court pursuant to
Labor Code section 5955 (all further statutory references are to the Labor Code, unless
otherwise indicated). They seek a peremptory or alternative writ of mandate, prohibition,
or other appropriate relief directing the Workers... More...

$0 (10-21-2018 - CA)


State of Missouri vs. Tia D. Townsel





Townsel does not contest the sufficiency of the evidence to support her
convictions. The evidence, in the light m... More... $0 (10-20-2018 - MO)


Jeanne M. Klimowiczv. Deutsche Bank National Trust Company
In this appeal, we are asked to
revisit a case in which the plaintiff fought tooth and nail in the
Massachusetts state courts and lost. Displeased by the result of
the state-court proceedings, she repaired to the federal district
court and sought to have that court address essentially the same
grievances. The district court rejected her importunings, and the
plaintiff now a... More...

$0 (10-19-2018 - MA)


Richard Earl Mitchell v. The State of Texas
MORELAW Legal Services Marketing









Before the parties selected a jury, Mitchell stipulated that he has ... More... $0 (10-19-2018 - TX)


United States of America v. Cynthia Holder
New York, NY - Former PCAOB Inspections Leader And KPMG Executive Director Pleads Guilty To Scheme To Steal Confidential PCAOB Information In Order To Fraudulently Improve KPMG's PCAOB Inspection Results







... More... $0 (10-16-2018 - NY)


Employees' Retirement System of the State of Hawaii v. Whole Foods Market, Inc., et al.





Whole Foods Market, Inc.—an international grocery-store chain specializing in organic products—recently ran into trouble with several state and local consumer-protection agencies for weights-and-measures violations. On multiple occasions, Whole Foods admitted to mislabeling prepa... More... $0 (10-14-2018 - TX)


In re A.S. Persons coming under the Juvenile Court Law, San Diego County Health and Human Services Agency, v. C.S
This appeal arises from the juvenile court's selection of a tribal customary
adoption as the permanent plan for minors A.S. and E.S. and the corresponding award of
full faith and credit to the tribal customary adoption order. C.S. (Father) and T.F.
(Mother) appeal the court's orders, contending that their due process rights were violated
by the failure of the tribe to consider evid... More...

$0 (10-14-2018 - CA)


Anthony L. Green v. Jackie Graham
This interlocutory appeal presents questions about state sovereign immunity and related principles of federal jurisdiction. Anthony Green, Brooke Walker, and Earl Howton Jr. petitioned a state court for injunctive and declaratory relief entitling them to an enhanced status in the retirement system for Alabama state employees. The state officials named as defendants removed the action to federal co... More...

$0 (10-12-2018 - AL)


R.B. v. D.R.
Pursuant to California Rules of Court, rules 8.1105(b) and 8.1110, this
opinion is certified for publication with the exception of parts IV.B and V and
Appendix A.
2
February 2017, the mother discovered that the father was involved with another woman.
She immediately left for India with the child.
On February 11, 2017, in India, the mother obtained a restraining order givin... More...

$0 (10-12-2018 - CA)


Daer Amador v. The State of Texas







The jury heard evidence that A.S., a 15-year-old juvenile, met appellant on Facebook
while she was living in a Hays County youth shelter. The first time A.S. met appellant in person was
Thanksgiving Day of 2... More... $0 (10-11-2018 - TX)


United States of America v. Brian Napier




Albany, NY - Waterford Man Sentenced for Accessing Child Pornography Web Site

Brian Napier, age 35, of Waterford, New York, was sentenced to 36 months in prison for accessing a child pornography web site available only through an anonymous Internet network.

Seni... More... $0 (10-10-2018 - NY)


MILES STERLING BENCH v. THE STATE OF OKLAHOMA





Appellant began working at the Teepee Totem convenience store in the town of Velma, Stephens Co... More... $0 (10-10-2018 - OK)


Charles Payan v. United Parcel Services; Charles Martinez
Charles Payan appeals the district court's grant of summary judgment in favor of
United Parcel Service ("UPS") in relation to his claims for racial discrimination and
retaliation arising under Title VII and 42 U.S.C. § 1981, as well as his state law claims
for breach of contract and breach of the covenant of good faith and fair dealing.
Exercising jurisdiction pursuant to 28 U.S.C.... More...

$0 (10-10-2018 - UT)


STATE OF KANSAS v. CHRISTIAN PETERSON






We necessarily begin with Batson v. Kentucky, 476 U.S. 79, 88-89, 106 S. Ct. 1712, 90 L. Ed. 2d 69 (1986), and t... More... $0 (10-09-2018 - KS)


Michael Skidmore v. Led Zeppelin
This copyright case involves a claim that Led Zeppelin copied key portions of its timeless hit "Stairway to Heaven" from the song "Taurus," which was written by Spirit band member Randy Wolfe. Years after Wolfe's death, the trustee of the Randy Craig Wolfe Trust, Michael Skidmore, brought this suit for copyright infringement against Led Zeppelin, James Patrick Page, Robert Anthony Plant, John Paul... More...

$0 (10-09-2018 - CA)


In Re EasySaver Rewards Litigation
In this appeal, an objecting class member challenges the district court's approval of a class action settlement resolving claims that Provide Commerce, Inc. and Regent Group, Inc. (collectively, "Defendants") enrolled consumers in a membership rewards program without their consent and then mishandled their billing information. The settlement makes available $3.5 million to pay settlement administr... More...

$0 (10-09-2018 - CA)


STATE OF KANSAS v. MARTIN K. MILLER





The morning of July 28, 2004, Miller called police to report that he had found his wife dead in their bedroom. He con... More... $0 (10-08-2018 - KS)


UNITED STATES OF AMERICA v. JANET SONJA SCHONEWOLF
MoreLaw Performance Marketing


More... $0 (10-08-2018 - PA)


UNITED STATES OF AMERICA v. AKEEN OCEAN; JERMAINE MITCHELL





Following a joint jury trial,
Akeen Ocean and Jermaine Mitchell were convicted of a conspiracy
to distribute and possess with intent to distribute cocaine base,
in violation of 21 U.S.C. §§ 846 and 841(a)(1). The dist... More... $0 (10-08-2018 - ME)


STATE FARM AUTOMOBILE INSURANCE COMPANY v. MARIELLE LYDE





The mother and daughter reside together. The mother owns a Kia Sorento, and the daughter owns a Kia Soul. State Farm issued an insurance policy for the mother's vehicle that lists the mother as the only named insured on the declarations page an... More... $0 (10-07-2018 - FL)


Next Page