Deceptive Trade Practices Law
United States of America v. Tyron McFadden
Philadelphia, PA - Leader of Drug Organization that Distributed Marijuana and Cocaine Sentenced

Tyron McFadden, of Philadelphia, Pennsylvania, was sentenced today to 276 months' imprisonment, followed by 10 years of supervised release, after pleading guilty to conspiracy to distribute five kilograms or more of cocaine and 1,000 kilograms of marijuana; aiding and abetting the possession wi... More...

$0 (10-23-2018 - PA)


United States of America v. Nomura Holding America, Inc.
Brooklyn, NY - Nomura Agrees to Pay $480 Million in Civil Penalties for Misleading Investors in Sale of Residential Mortgage-Backed Securities

The United States has reached an agreement with Nomura Holding America Inc. and several of its affiliates ("Nomura"), which will pay a $480 million penalty to resolve federal civil claims that Nomura misled investors in connection with the marketin... More...

$480000000 (10-23-2018 - NY)


Jesus Cuitlahuac Garcia v. Border Transfer Group, LLC
Plaintiff Jesus Cuitlahuac Garcia filed a wage and hour lawsuit against Border
Transportation Group, LLC (BTG), its owner Erik Ortega, and BTG employee Martha
Ortega. Some of Garcia's claims are based on Industrial Welfare Commission (IWC)
wage orders;1 others are not. The trial court granted defendants' motion for summary
judgment on all eight causes of action on the basis that Ga... More...

$0 (10-23-2018 - CA)


Michael E. Barri v. The Workers' Compensation Appeals Board
Michael E. Barri (Barri), Tristar Medical Group (Tristar), and Coalition for
Sensible Workers' Compensation Reform (CSWCR) petitioned this court pursuant to
Labor Code section 5955 (all further statutory references are to the Labor Code, unless
otherwise indicated). They seek a peremptory or alternative writ of mandate, prohibition,
or other appropriate relief directing the Workers... More...

$0 (10-21-2018 - CA)


MATTHEW M. WALKER VERSUS THE MANITOWOC COMPANY, INC., ET AL. CONSOLIDATED WITH JIM LEE HANKINS VERSUS THE MANITOWOC COMPANY, INC., ET AL.




At the time of the accident, Plaintiffs were employed as riggers for
BWW. BWW and Morris Material, Inc., entered into a contract for BWW to
fabricate and assemble a port gantry crane, which is a large tower crane with a steel
su... More... $0 (10-20-2018 - LA)


Jeanne M. Klimowiczv. Deutsche Bank National Trust Company
In this appeal, we are asked to
revisit a case in which the plaintiff fought tooth and nail in the
Massachusetts state courts and lost. Displeased by the result of
the state-court proceedings, she repaired to the federal district
court and sought to have that court address essentially the same
grievances. The district court rejected her importunings, and the
plaintiff now a... More...

$0 (10-19-2018 - MA)


Charles William Nichols v. The State of Texas






The State charged Appellant with drivin... More... $0 (10-19-2018 - TX)


E.V. v. Eugene H. Robinson, Jr.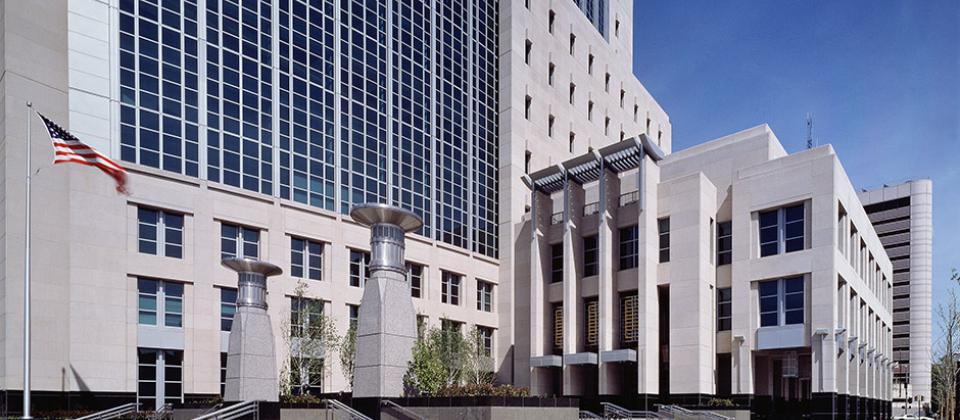 We must decide whether the doctrine of federal sovereign immunity bars this suit for injunctive relief against Lieutenant Colonel Eugene H. Robinson, Jr., ("Judge Robinson") in his official capacity as a military ju... More... $0 (10-19-2018 - CA)


Rigoberto Quiles v. Alan Martin Johnson




Rigoberto Quiles was severely injured when Alan Johnson fell asleep at the
wheel and drove his tractor-trailer off I-80 in Adair County, Iowa. At the time of the
accident, Quiles was a new employee of Swift Transportation Company of Arizona
("Swift"), an intersta... More... $0 (10-18-2018 - IA)


United States of America v. Ross McLellan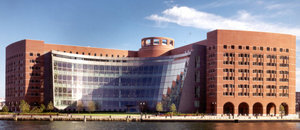 Boston, MA - Former State Street Executive Sentenced for Scheme to Defraud Clients through Secret Trading Commissions

A former executive vice president of State Street Corporation was sentenced today in federal court in Boston, Massachusetts, in connection with engaging i... More... $0 (10-17-2018 - )


Marcelyn Mathieu vs. The State of Florida
MORELAW Legal Services Marketing

Jackpot Harvesting Company, Inc. v. The Superior Court of Monterey County, Jose Roberto Lainez
Labor Code section 226.2,1 which became effective January 1, 2016, addresses the
manner in which piece-rate employees are to be compensated for rest and recovery
periods and other nonproductive time on the job (collectively, rest/NP time).
Subdivision (b) of the statute (hereafter section 226.2(b)) provides a safe harbor for an
employer that, prior to 2016, failed to properly compe... More...

$0 (10-16-2018 - CA)


State of Tennessee v. Raymond Robert Crepack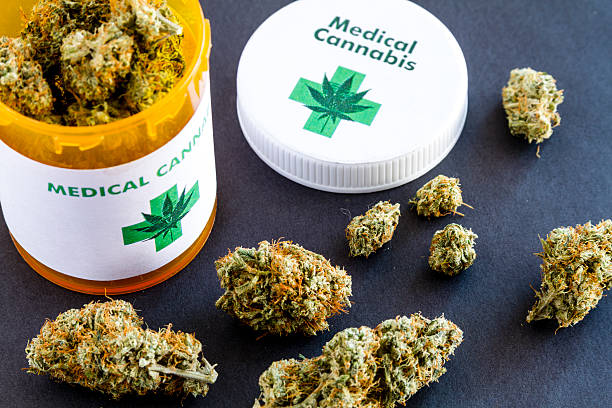 Sooner Cannabis Consultants


Click Here For... More... $0 (10-15-2018 - TN)


Manny Villanueva v. Fidelity National Title Company
In their first appeal (case No. H041870), both plaintiff Manny Villanueva,
individually and as class representative, and defendant Fidelity National Title Company
(Fidelity) appeal from a judgment following a bench trial in this class action lawsuit
alleging violations of the Unfair Competition Law (UCL) (Bus. & Prof. Code, §§ 17200
et seq.). Villanueva and the class (jointly Plain... More...

$0 (10-15-2018 - CA)


United States of America v. Tully Lovisa




Brooklyn, NY - Long Island Resident Pleads Guilty to Multimillion Dollar Elder Fraud Scheme and to Defrauding the Federal Trade Commission
in federal court in Central Islip, Tully Lovisa pleaded guilty before United States Magistrate Judge Gary R. Brown to conspiracy to commit... More... $0 (10-15-2018 - NY)


Employees' Retirement System of the State of Hawaii v. Whole Foods Market, Inc., et al.





Whole Foods Market, Inc.—an international grocery-store chain specializing in organic products—recently ran into trouble with several state and local consumer-protection agencies for weights-and-measures violations. On multiple occasions, Whole Foods admitted to mislabeling prepa... More... $0 (10-14-2018 - TX)


STATE OF KANSAS v. JAYLYN MAURICE BRADLEY





The State charged Bradley with one count of aggravated human trafficking in December 2013. The State alleged that Bra... More... $0 (10-14-2018 - KS)


United States of America v. Sung Hong and Hyun Joo Hong





Seattle, WA - Couple Sentenced to Lengthy Prison Terms for $12.7 Million Affinity Investment Fraud
Defendants Preyed on Faith Communities to Fund Lavish Lifestyle

SUNG HONG, 47, and HYUN JOO HONG, 42, of Clyde Hill, Washington were sen... More... $0 (10-12-2018 - WA)


United States of America v. Michael Gerald Moody




Alexandria, VA - Virginia Man Sentenced to 35 Years in Prison for Producing and Distributing Child Pornography

A Manassas Park, Virginia man was sentenced today to 35 years in prison and a lifetime of supervised release for producing and distributing child pornography, Assistant Attor... More... $0 (10-12-2018 - VA)


Kevin Scott v. The State of Texas
MoreLaw Suites - Legal Suites and Virtual Offices - Downtown Tulsa-- Best Places In Downtown Tulsa To Practice Law





As set out above, Scott was charged with indecent exposure. During the trial, several
witnesses were called to the stand, including Keller, who was the alleged vi... More... $0 (10-11-2018 - TX)


Daer Amador v. The State of Texas







The jury heard evidence that A.S., a 15-year-old juvenile, met appellant on Facebook
while she was living in a Hays County youth shelter. The first time A.S. met appellant in person was
Thanksgiving Day of 2... More... $0 (10-11-2018 - TX)


MILES STERLING BENCH v. THE STATE OF OKLAHOMA





Appellant began working at the Teepee Totem convenience store in the town of Velma, Stephens Co... More... $0 (10-10-2018 - OK)


STECKLINE COMMUNICATIONS, INC. v. JOURNAL BROADCAST GROUP OF KANSAS, INC.
MoreLaw Performance Internet Marketing

Completely Free Marketing If It Does Not Work



This is a summary judgment case involving a contract dispute between two companies in the radio broadcasting industry: the plaintiff, Steckline... More... $0 (10-09-2018 - KS)


KEITH LUMRY v. STATE OF KANSAS, KANSAS BUREAU OF INVESTIGATION, and ROBERT BLECHA




_

The facts here have already been summarized in both the prior Court of Appeals decision, Lumry v. State, 49 Kan. App. 2d 27... More... $0 (10-09-2018 - KS)


STATE OF KANSAS v. CHRISTIAN PETERSON






We necessarily begin with Batson v. Kentucky, 476 U.S. 79, 88-89, 106 S. Ct. 1712, 90 L. Ed. 2d 69 (1986), and t... More... $0 (10-09-2018 - KS)


Next Page