Contribution Law
John J. Machacek v. Commissioner of Internal Revenue




Petitioners-appellants John J. Machacek, Jr. (John Machacek) and Marianne Machacek (together, the Machaceks), a married couple, were the sole shareholders of John J. Machacek, Jr., Inc. (Machacek, Inc.), a corporation organized under Subch... More... $0 (10-16-2018 - OH)


STECKLINE COMMUNICATIONS, INC. v. JOURNAL BROADCAST GROUP OF KANSAS, INC.
MoreLaw Performance Internet Marketing

Completely Free Marketing If It Does Not Work



This is a summary judgment case involving a contract dispute between two companies in the radio broadcasting industry: the plaintiff, Steckline... More... $0 (10-09-2018 - KS)


Kristen Giovanni v. United States Department of the Navy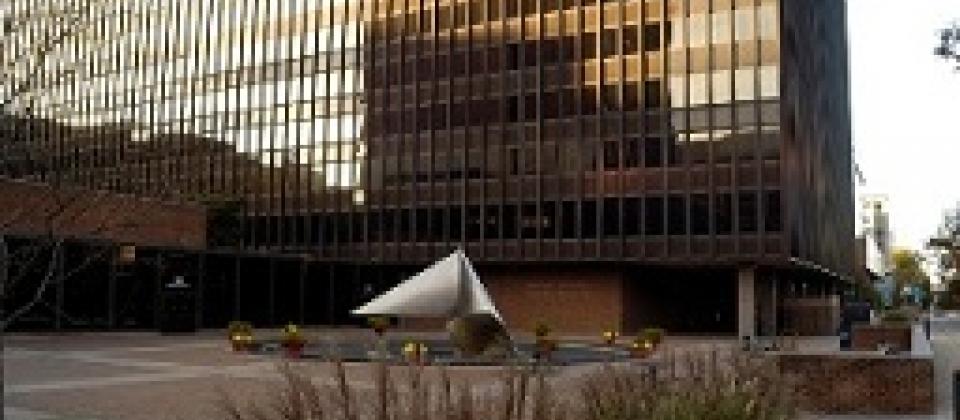 The Giovanni family and the Palmer family live in neighborhoods close to contaminated federal facilities that were owned and operated for decades by the United States Navy. The families filed separate suits in state court under the P... More... $0 (10-03-2018 - PA)


KAYLA FLUTH v. SCHOENFELDER CONSTRUCTION, INC. and LARRY WEISSER MoreLaw Suites - The Best Place In Tulsa To Practice Law
On June 3, 2012, a disgruntled tenant set off a gas explosion in the basement of one of Weisser's Mitchell, South Dakota rental properties. The explosion lifted the house off its foundation and caused extensive damage to the interior. After visiting the site, Weisser contacted Schoenfelder to demolish the home and grade the property to normal elevation. [¶3.] Shortly after Schoenfelder began te... More...

$0 (09-19-2018 - SD)


State of Iowa v. Elgin Shabazz Richmond Sr. MoreLaw Suites Legal Suites and Virtual Offices In Downtown Tulsa 406 South Boulder 918-582-3993 or Info@morelaw.com
In September 2017, Richmond was charged with domestic abuse assault,
third or subsequent offense, and domestic abuse assault by strangulation. The
State alleged both charges were subject to the habitual-offender enhancement.
Richmond filed a financial affidavit and application for appointment of
counsel, in which he stated he did not have a job and had earned zero dollars in... More...

$0 (09-15-2018 - IA)


San Franciscans for Livable neighborhoods v. City and County of San Francisco
After preparing an environmental impact report (EIR) defendant City and County
of San Francisco (City) approved revisions of the housing element of its general plan.
San Franciscans for Livable Neighborhoods (SFLN) filed a petition for writ of mandate
challenging the adequacy of City's EIR. The trial court denied relief and we affirm.
I. FACTUAL AND PROCEDURAL BACKGROUND
A. The... More...

$0 (09-09-2018 - CA)


Thomas Martone v. Walter E. Robb, III, Roberta Lang; Glenda Jane Flanagan Western District of Texas Federal Courthouse - San Antonio, Texas
Thomas Martone, a former Whole Foods employee, brought an action against certain Whole Foods executives who are named fiduciaries for the company's 401(k) plan. Martone alleges that these executives breached their fiduciary duties by allowing employees to continue to invest in Whole Foods stock while its value was artificially inflated due to a widespread overpricing scheme. The district court dis... More...

$0 (09-05-2018 - TX)


Theodore Hayes and Aqeela Fogle v. Philip E. Harvey Eastern District of Pennsylvania Federal Courthouse - Philadelphia, Pennsylvania
The Hayes family receives enhanced voucher rental
assistance from the federal government, and a federal statute
provides that enhanced voucher holders "may elect to remain"
in their housing developments, even after their landlord has
opted out of the federal housing assistance program. 42 U.S.C.
§ 1437f(t)(1)(B). But the Hayes family's landlord, Appellee
Philip Harvey, cont... More...

$0 (09-04-2018 - PA)


MARILYN E. BATMAN, Trustee of the BATMAN REVOCABLE TRUST NO. 1, v. KENT A. DEUTSCH, d/b/a DEUTSCH OIL COMPANY v. ROBRO ROYALTY PARTNERS, LTD., a Texas Limited Partnership, and BITTER END ROYALTIES, LP,
On October 1, 1983, Helen Morrison conveyed to Ralph Stalcup an 80-acre tract of real property located in Stafford County. This property was subject to a 1967 oil and gas lease (the Morrison Lease) entitling the lessor to a one-eighth royalty. The original lessor had drilled an oil well on the property in 1970. In the general warranty deed conveying the property, Morrison reserved mineral rights t... More...

$0 (08-30-2018 - KS)


United States of America v. Matthew Lane Durham Western District of Oklahoma Federal Courthouse - Oklahoma City, Oklahoma
Matthew Durham appeals his convictions and sentence on four counts for illicit
sex with minors in Kenya after travelling there from the United States. This opinion
addresses the following eight issues presented for appellate review.
1. Is 18 U.S.C. § 2423(c), the statute on which the convictions
were based, unconstitutional on its face and as applied to Mr.
Durham because it ex... More...

$0 (08-30-2018 - OK)


United States of America v. Duncan Hunter and Margaret E. Hunter Southern District of California Federal Courthouse - San Diego, California Morelaw Internet Marketing National Find A Lawyer Directory 888-354-4529
San Diego, CA - Rep. Duncan D. Hunter and Wife Indicted for Converting Hundreds of Thousands of Dollars in Campaign Funds and Falsifying Campaign Finance Records
U.S. Rep. Duncan D. Hunter and his wife, Margaret E. Hunter, were indicted by a federal grand jury today on charges that they converted more than $250,000 in campaign funds to pay for personal expenses and filed false campaign finance... More...

$0 (08-29-2018 - CA)


Terry Martin v. Behr Dayton Thermal Products, LLC Southern District of Ohio Courthouse - Cincinnati, Ohio
This toxic tort class action case arises from
Defendants' alleged contamination of the groundwater in the McCook Field neighborhood of
Dayton, Ohio. Plaintiffs own properties in McCook Field, which is a low-income area
surrounding a Superfund site. They allege that Defendants released volatile organic compounds
and other hazardous substances into the groundwater underlying their pr... More...

$0 (08-26-2018 - OH)


United States of America v. Michael Cohen Southern District of New York - New York, New York
New York, NY - Michael Cohen Pleads Guilty In Manhattan Federal Court To Eight Counts, Including Criminal Tax Evasion And Campaign Finance Violations
Plea Follows Filing of Eight Count Criminal Information Alleging Concealment of More Than $4 Million in Unreported Income, $280,000 in Unlawful Campaign Contributions

Robert Khuzami, Attorney for the United States, Acting Under Authority... More...

$0 (08-22-2018 - NY)


UNITED STATES OF AMERICA v. CHAKA FATTAH, SR., KAREN NICHOLAS, ROBERT BRAND, HERBERT VEDERMAN
During the 1980s and '90s, Fattah served in both houses of the Pennsylvania General Assembly, first as a member of the House of Representatives and later as a Senator. In 1995, Fattah was elected to the United States House of Representatives for Pennsylvania's Second Congressional District. In 2006, Fattah launched an unsuccessful run for Mayor of Philadelphia, setting in motion the events that wo... More...

$0 (08-16-2018 - PA)


HOWARD JOHNSON III v. U.S. FOOD SERVICE, and AMERICAN ZURICH INSURANCE CO
On October 16, 2015, Howard Johnson, who had been employed by U.S. Food Service since 2002 as a delivery driver, suffered an on-the-job injury to his neck when he tried to dislodge a partially frozen trailer door at work. Later that month, Dr. Harold Hess, a neurosurgeon, examined Johnson for the first time. Johnson complained of neck and left arm pain along with numbness and weakness in his ... More...

$0 (08-09-2018 - KS)


Raymond Blech v. Richard Blech, Commercial Bank as Trustee, etc.
Arthur Blech died in 2011, leaving an estate worth in
excess of $65 million. At his death, his estate planning
documents included the Arthur Blech Living Trust, as amended,
and his will, which provided for the "pour over" of most of his
remaining assets into the Trust, to be administered as part of the
corpus of the Trust by a third party trustee. Arthur left most of
his es... More...

$0 (08-07-2018 - )


Abdur Rahim Ambrose a/k/a Abdur Ambrose v. State of Mississippi
On the afternoon of April 7, 2013, Demetrius Lee returned home from work between 3:00 and 4:00 p.m. Lee resided in the DeLisle community at 7486 Lobouy Road, which is part of a larger property commonly known as "the Hill." The Hill is comprised of two houses and a mobile home. While Lee was relaxing, someone knocked on his window, but he remained inside. Twenty to thirty minutes later, Lee wen... More...

$0 (08-05-2018 - MS)


State of Iowa v. Darrell Lee McBride
In November 2016, McBride was charged by trial information with two
counts of sexual abuse in the third degree. In count I, it was alleged that on or
about September 5, 2016, McBride performed a sex act on J.W., who was then
thirteen years old. In count II, it was alleged that on or about June 1, 2015, McBride
performed a sex act on J.W., who was then twelve years old. McBri... More...

$0 (08-04-2018 - Io)


Matthew J. Mason v. BCK Corporation Linn County Circuit Courthouse - Albany, Oregon
Plaintiff appeals from a limited judgment that, on a motion for summary judgment, dismissed his liquor liability claim against defendant BCK Corporation, the operator of Duffy's Irish Pub. Plaintiff had alleged that defendant had overserved Mullenix while she was visibly intoxicated and that he was later injured while a passenger in a car that Mullenix drove. Defendant sought summary judgment, ass... More...

$0 (07-16-2018 - OR)


John McAdams v. Marquette University
APPEAL from a judgment and an order of the Circuit Court
for Milwaukee County, David A. Hansher, Judge. Reversed and
remanded.
¶1 DANIEL KELLY, J. Marquette University suspended a
tenured faculty member because of a blog post criticizing an
encounter between an instructor and a student. Dr. John McAdams
took exception to his suspension, and brought a claim against
the U... More...

$0 (07-07-2018 - WI)


United States of America v. Scott Allinson Eastern District of Pennsylvania Federal Courthouse - Philadelphia, Pennsylvania
Philadelphia, PA - Allentown Lawyer Sentenced for His Role in Pay-to-Play Scheme With Allentown Mayor

Scott Allinson, 55, was sentenced on June 29, 2018 to 27 months in federal prison. In March, a federal jury convicted Allinson on conspiracy and bribery charges. Evidence presented at trial showed that Allinson and others engaged in a pay-to-play scheme with Allentown Mayor Ed Pawlowski... More...

$0 (07-02-2018 - PA)


SUK C. KIM v. JUNG HYUN CHANG THE SECOND DISTRICT COURT OF APPEAL
The evidence taken in the light most favorable to the judgment reflects the following. Born in South Korea, Ms. Chang moved to the United States in 1999. Her sister, Sook Chang, was married to Mr. Kim and lived in Tampa. Mr. Kim and Sook Chang had a grocery store on Hillsborough Avenue. Ms. Chang and her son moved in with Mr. Kim and Sook Chang, and Ms. Chang worked at the store. Mr. Kim and ... More...

$0 (06-27-2018 - FL)


United States of America v. Ramon Cobena Duenas United States District Court for the Southern District of Florida - Miami, Florida
After trial by jury, Ramon Cobena Duenas was convicted of conspiring to exchange counterfeit currency, and dealing in counterfeit currency, in violation of 18 U.S.C. §§ 371 and 473. On appeal, Cobena Duenas challenges his convictions, claiming that the government failed to prove he knew the transaction involved counterfeit United States currency. After review, we affirm.
I.
The essential f... More...

$0 (06-21-2018 - FL)


Scott A. Milliman, Sr. v. County of McHenry, et al. Northern District of Illinois Federal Courthouse - Rockford, Illinois Morelaw Internet Marketing National Find A Lawyer Directory 888-354-4529
Plaintiff Scott A. Milliman, Sr. is a
former McHenry County Sheriff's Deputy. While working for
the McHenry County Sheriff's Department ("MCSD"),
Milliman gave a deposition in which he accused Sheriff Keith
Nygren of corruption, bribery, securing fraudulent loans,
trafficking illegal aliens, and soliciting the murder of two
individuals. Based upon these allegations, Nygren ... More...

$0 (06-19-2018 - IL)


PATRICK A. SANTERAMO vs STATE OF FLORIDA
The defendant was tried by a jury and found guilty of money laundering, three counts of violating campaign contribution laws, two counts of organized scheme to defraud, and two counts of grand theft. The State concedes that the defendant will be placed in double jeopardy if convicted of both organized scheme to defraud and grand theft based on the same conduct. See, e.g., Pizzo v. State, 945 So.... More...

$0 (06-11-2018 - FL)


Next Page