Consumer Credit Law
Kevin M. McCann, M.D. v. UNUM Provident
This appeal addresses two principal issues: First, whether a group insurance plan is governed by the Employee
3
Retirement Income Security Act of 1974 (ERISA), 29 U.S.C. §§ 1001, et seq., and second, whether the physician–claimant was incorrectly denied his disability benefit payments.
Plaintiff–appellant, Dr. Kevin McCann, is a radiologist certified in the specialty of interventional ... More...

$0 (10-23-2018 - NJ)


Ronnie Van Zant, Inc. v. Artimus Pyle
This appeal presents the issue of whether the release of a movie will violate
the provisions of a consent order that settled a lawsuit between private parties.
This issue arises on an appeal by Defendants‐Appellants Cleopatra Records, Inc.
and Cleopatra Films (together, "Cleopatra") from the September 13, 2017,
4
judgment and permanent injunction of the District Court for... More...

$0 (10-23-2018 - NY)


Ronald Rostochak v. State of Indiana

Legal Suites and Virtual Offices In Downtown Tulsa
624 South Denver
918-398-5678 or Pat@morelaw.com


More... $0 (10-22-2018 - IN)


John Brotherston v. Putnam Investments, LLC
Plaintiffs John Brotherston and
Joan Glancy are two former employees of Putnam Investments, LLC
who participated in Putnam's defined-contribution 401(k)
retirement plan (the "Plan"). They brought this lawsuit on behalf
of a now-certified class of other participants in the Plan, and on
behalf of the Plan itself pursuant to the civil enforcement
provision of the Employee Reti... More...

$0 (10-22-2018 - MA)


Michael E. Barri v. The Workers' Compensation Appeals Board
Michael E. Barri (Barri), Tristar Medical Group (Tristar), and Coalition for
Sensible Workers' Compensation Reform (CSWCR) petitioned this court pursuant to
Labor Code section 5955 (all further statutory references are to the Labor Code, unless
otherwise indicated). They seek a peremptory or alternative writ of mandate, prohibition,
or other appropriate relief directing the Workers... More...

$0 (10-21-2018 - CA)


State of Iowa v. Roger Osborn

Roger Osborn was convicted of twenty-six counts of possession of a visual
depiction of a minor engaging in a prohibited sexual act, in violation of Iowa Code
section 728.12(3) (2014). The district court ordered Osborn to serve an
indeterminate term of incarceration not to exceed six years. In this appeal, Osborn
challenges his convictions and sentences. In his first cla... More...

$0 (10-21-2018 - IA)


State of Missouri vs. Tia D. Townsel





Townsel does not contest the sufficiency of the evidence to support her
convictions. The evidence, in the light m... More... $0 (10-20-2018 - MO)


DAVID A. VINES V. STATE OF ARKANSAS






On November 22, 2016, Becky Vines was driving, and her husband, appellant David
Vines, was riding in the passenger seat. The two were arguing. Becky testified at trial that
David became angry, pulled the keys out of the ... More... $0 (10-20-2018 - AR)


MATTHEW M. WALKER VERSUS THE MANITOWOC COMPANY, INC., ET AL. CONSOLIDATED WITH JIM LEE HANKINS VERSUS THE MANITOWOC COMPANY, INC., ET AL.




At the time of the accident, Plaintiffs were employed as riggers for
BWW. BWW and Morris Material, Inc., entered into a contract for BWW to
fabricate and assemble a port gantry crane, which is a large tower crane with a steel
su... More... $0 (10-20-2018 - LA)


Jeanne M. Klimowiczv. Deutsche Bank National Trust Company
In this appeal, we are asked to
revisit a case in which the plaintiff fought tooth and nail in the
Massachusetts state courts and lost. Displeased by the result of
the state-court proceedings, she repaired to the federal district
court and sought to have that court address essentially the same
grievances. The district court rejected her importunings, and the
plaintiff now a... More...

$0 (10-19-2018 - MA)


Trucker Durnford v. MusclePharm Corp.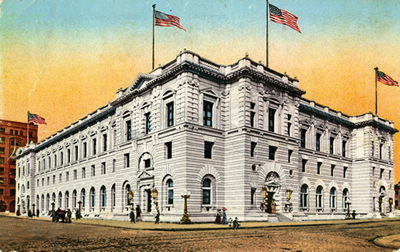 Tucker Durnford brought California consumer claims
against MusclePharm Corporation, a manufacturer of
nutritional supplements, for making false or misleading
statements about the protein in one of its products. The
district court dismissed Durnford's action as preempted by... More... $0 (10-19-2018 - CA)


United States of America v. Frank Her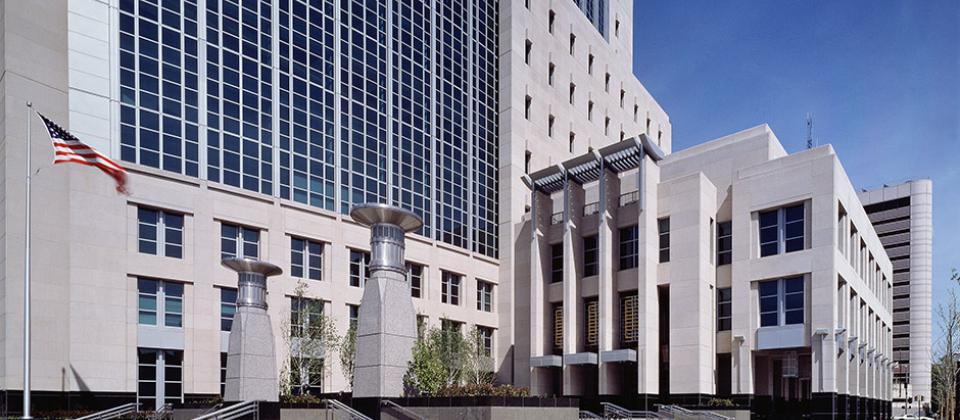 Sacramento, CA - Leader of Target Department Store Credit Card Fraud Scheme Sentenced to 6.5 Years in Prison

Frank Her, 39, of Sacramento, was sentenced today by U.S. District Judge Troy L. Nunley to six ye... More... $0 (10-18-2018 - CA)


Vickie Bell v. Pulmosan Safety Equipment Corporation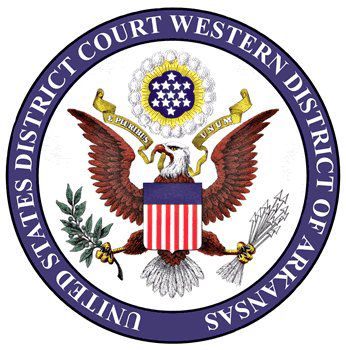 Pulmosan Safety Equipment Corporation ("Pulmosan") appeals the district
court's grant of default judgment, arguing that it was never properly served. We agree
and rev... More... $0 (10-18-2018 - )


Rigoberto Quiles v. Alan Martin Johnson




Rigoberto Quiles was severely injured when Alan Johnson fell asleep at the
wheel and drove his tractor-trailer off I-80 in Adair County, Iowa. At the time of the
accident, Quiles was a new employee of Swift Transportation Company of Arizona
("Swift"), an intersta... More... $0 (10-18-2018 - IA)


Ex parte Christopher Gene Kulow



Morelaw Internet Marketing
National Find A Lawyer Directory










Kulow, a former deputy jailer, was convicted after a jury trial in 2015 of the
Cla... More... $0 (10-17-2018 - TX)


STATE OF MONTANA v. BARRY WILLIAM MILLS
MoreLaw Suites - Legal Suites and Virtual Offices - Downtown Tulsa-- Best Places In Downtown Tulsa To Practice Law




Barbara Cozzens lived on... More... $0 (10-17-2018 - MT)


Brenda Marie Brumme v. The State of Wyoming



Morelaw Internet Marketing
National Find A Lawyer Directory








In June 2017, Ms. Brumme entered into a plea agreement and pled guilty to two felonies: endangeri... More... $0 (10-17-2018 - WY)


George Daniel Nitchman v. The State of Wyoming
MORELAW Legal Services Marketing






In 2007, Mr. Nitchman pleaded guilty to unlawful manufacture of a controlled substa... More... $0 (10-17-2018 - WY)


Teamsters Union v. Warner Chilcott Limited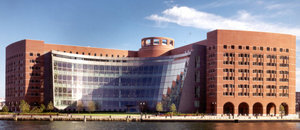 MoreLaw Performance Marketing




<... More... $0 (10-17-2018 - MA)


State of Vermont v. Michael W. Tobin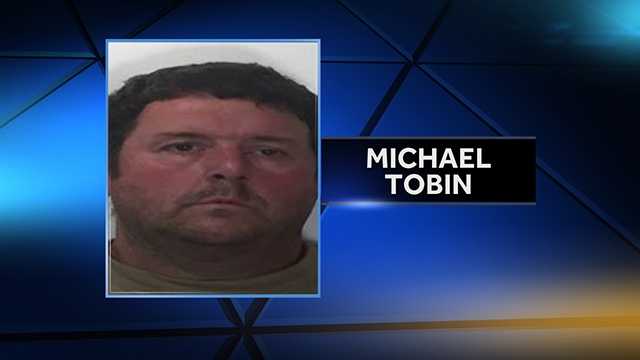 In October 2015, the State charged defendant with aggravated sexual assault in
violation of 13 V.S.A. § 3253(a)(8) based on allegations... More... $0 (10-17-2018 - VT)


Jason Castle v. Mary Castle






MoreLaw Suites - The Best Place In Tulsa To Practice Law




Mary and Jason married in 1999 in Tuscaloosa, Alabama. At the time, Mary was
twenty-three years old, and Jason was twenty-five. During their marriage, the Castle... More... $0 (10-17-2018 - MS)


Curtis K. Hall v. Commissioner of Social Security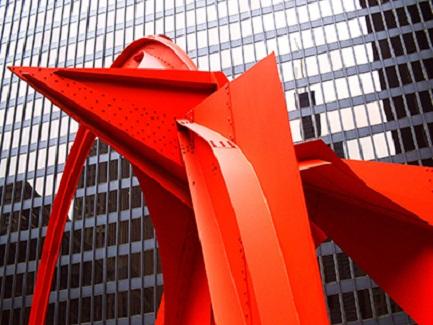 While loading chemicals onto a truck, Curtis
Hall felt a sharp pain in his back. This back pain formed the
basis of his application for disability insurance benefits. An
administrative law judge denied his application, ... More... $0 (10-15-2018 - IL)


State of Tennessee v. Raymond Robert Crepack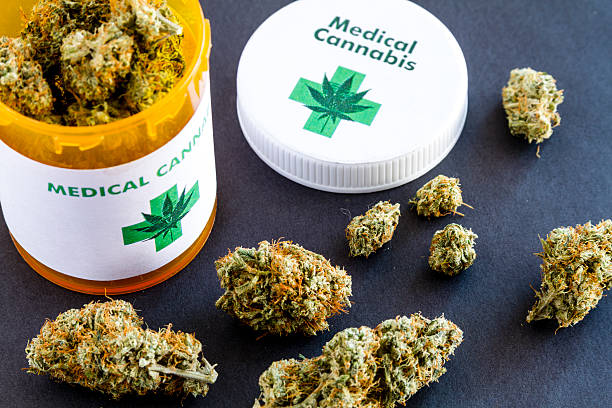 Sooner Cannabis Consultants


Click Here For... More... $0 (10-15-2018 - TN)


STATE OF OHIO vs. ALONZO PATTERSON




As this case was resolved by a plea agreement, our summary of the
underlying facts are limited to what was placed on the record at sentencing. On May 19,
2016, Patterson shot and killed 19-year-old Diamond Russell. Patterson ha... More... $0 (10-15-2018 - OH)


Manny Villanueva v. Fidelity National Title Company
In their first appeal (case No. H041870), both plaintiff Manny Villanueva,
individually and as class representative, and defendant Fidelity National Title Company
(Fidelity) appeal from a judgment following a bench trial in this class action lawsuit
alleging violations of the Unfair Competition Law (UCL) (Bus. & Prof. Code, §§ 17200
et seq.). Villanueva and the class (jointly Plain... More...

$0 (10-15-2018 - CA)


Next Page