Certiorari Law
STATE OF LOUISIANA Vs. RODERICK JERMAINE CAWTHORNE, JR.




On February 21, 2015, Vermilion Parish Sheriff's deputies responded to a call
regarding a burned vehicle in an isolated area about... More... $0 (10-20-2018 - LA)


HARRY JONES vs. STATE OF FLORIDA






Harry Jones, a prisoner under sentence of death, appeals the circuit court's
order summarily denying his successive motion for postconviction relief, which
was filed under Florida Rule of Criminal Procedure 3.851. We have jur... More... $0 (10-15-2018 - FL)


Columbus Williams vs State of Florida






Williams was first charged in 2002, was soon found incompetent due to an intellectual disability, and was admitted to
a forensic facility that provides competency training. In 2007, the trial court dismissed the charge, finding that Williams was still incomp... More... $0 (10-07-2018 - FL)


JOSE ANTONIO JIMENEZ vs. STATE OF FLORIDA
MoreLaw Performance Internet Marketing

Completely Free Marketing If It Does Not Work





On Octo... More... $0 (10-07-2018 - FL)


MICHAEL DUANE ZACK, III, vs. STATE OF FLORIDA
MoreLaw Receptionist Services
Never Miss Another Call With MoreLaw's Receptionists Answering Your Calls More... $0 (10-07-2018 - FL)


Kristen Giovanni v. United States Department of the Navy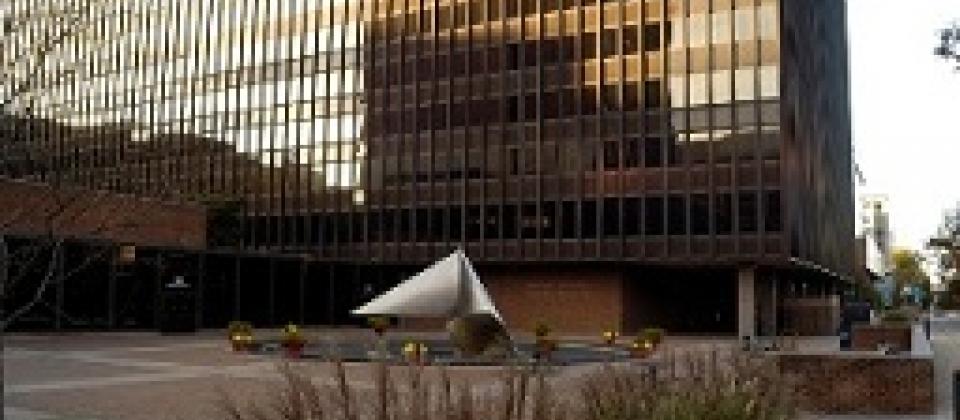 The Giovanni family and the Palmer family live in neighborhoods close to contaminated federal facilities that were owned and operated for decades by the United States Navy. The families filed separate suits in state court under the P... More... $0 (10-03-2018 - PA)


Donna Fox v. James R. Mize and Van Eaton Ready Mix, Inc.
¶1 This cause arises from a motor vehicle accident between Ronald J. Fox and James R. Mize that occurred on July 29, 2015, near Sunnylane Road and Indian Hills Road in Norman, Oklahoma. Mr. Mize was traveling northbound on Sunnylane Road in a tractor-trailer owned by his employer, Van Eaton Ready Mix, Inc., when he made a left turn onto Van Eaton's property. According to the traffic collision repo... More...

$0 (10-02-2018 - OK)


Melvin Keith Richardson v. Superintendent Coal Township SCI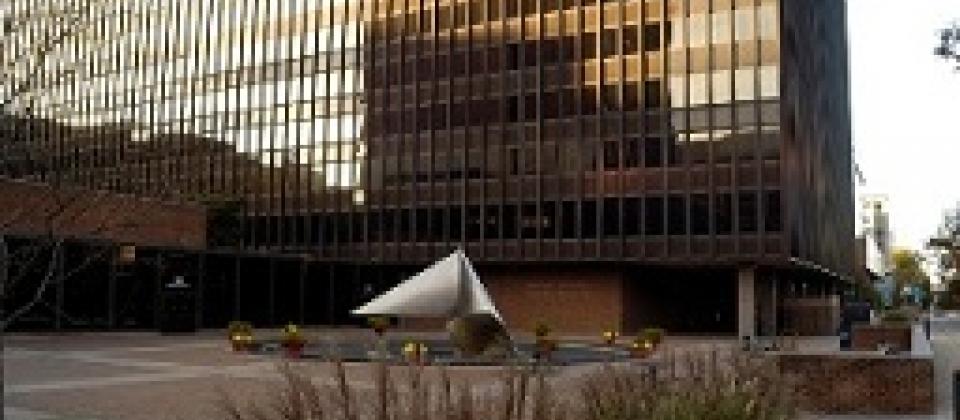 Melvin Richardson was denied counsel for part of his state-court sentencing. But neither his post-sentencing lawyer nor his state-habeas lawyer challenged that denial of counsel. Now,
3
on federal habeas, he seeks to cha... More... $0 (10-02-2018 - PA)


STATE OF OHIO v. JOHN J. PETERSON




Lisa Swisher, a supervisor for the Monroe County Department of Job and Family Services ("MCDJFS"), testified that Patricia contacted MCDJFS in September of 2014 to request assistance with housekeeping. (Trial Tr. I, 260-261). It was the second time that Patricia re... More... $0 (09-28-2018 - OH)


STATE OF KANSAS v. RUSSELLER W. POLK




On July 11, 2013, the State charged Polk with five criminal counts in 13CR1872: (1) refusing to submit to a test to determine the presence of alcohol or drugs, a nongrid nonperson felony in violation of K.S.A. 2012 Supp. 8-1025(a)(2); (2) DUI habitual violator, a... More... $0 (09-24-2018 - KS)


Ismael Casillas v. The People of the State of Colorado
In June 2008, Petitioner Ismael Casillas, then a juvenile, entered into a stipulated,
one-year deferred adjudication for drug possession. The stipulation required him to be
under the supervision of the juvenile probation department. Soon thereafter, a juvenile
probation officer subjected Casillas to a buccal swab (commonly referred to as a "cheek
swab")2 and entered his genet... More...

$0 (09-24-2018 - CO)


UNITED STATES OF AMERICA v. ERIC PINEDA-MATEO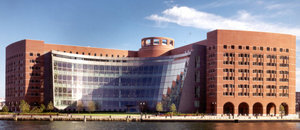 Before moving forward, a brief survey of the spousal testimonial privilege and the rationales that have traditionally undergirded it is in order. A. The spousal testimonial privilege is an evidentiary privilege that protects a defendant's spouse from having to take the witness ... More... $0 (09-23-2018 - NH)


Jeffrey Koeppel v. Valencia College




Accused robbers, rapists, and murderers have statutory and constitutional rights. So does a college student who is accused of stalking and sexually harassing another student. The question in this case is whether Valencia College violated Jeffrey Koeppel's statutory or constit... More... $0 (09-23-2018 - FL)


DONNA FOX, as Personal Representative of Ronald J. Fox, Deceased v. JAMES R. MIZE and VAN EATON READY MIX, INC. and FEDERATED MUTUAL INSURANCE COMPANY Sooner Cannabis Consultants Click Here For Expert Help 918-960-5038
This cause arises from a motor vehicle accident between Ronald J. Fox and James R. Mize that occurred on July 29, 2015, near Sunnylane Road and Indian Hills Road in Norman, Oklahoma. Mr. Mize was traveling northbound on Sunnylane Road in a tractor-trailer owned by his employer, Van Eaton Ready Mix, Inc., when he made a left turn onto Van Eaton's property. According to the traffic collision report,... More...

$0 (09-19-2018 - OK)


Alec Marsh v. J. Alexander's, L.L.C. District of Arizona Federal Courthouse - Phoenix, Arizona
Congress enacted the Fair Labor Standards Act ("FLSA") in 1938 in response to a national concern that the price of American development was the exploitation of an entire class of low-income workers. President Roosevelt, who pushed for fair labor legislation, famously declared: "The test of our progress is not whether we add more to the abundance of those who have much; it is whether we provide eno... More...

$0 (09-19-2018 - AZ)


Dustin Lee James v. The People of the State of Colorado MoreLaw Suites - Legal Suites and Virtual Offices The Best Places In Downtown Tulsa To Practice Law 406 South Boulder and 625 South Denver - 582-3993
Dustin James was initially charged with two counts of distribution of a controlled substance, one count of possession with intent to manufacture a controlled substance, and one count of possession with intent to distribute a controlled substance, all but the last of which were dismissed before trial. He was acquitted of the charged offense of possession with intent to distribute methamphetami... More...

$0 (09-18-2018 - CO)


Craig Helmick and Rita Adam v. Louisa County Board of Supervisors
Craig Helmick and Rita Adam appeal the district court's dismissal of their
petition for writ of certiorari. Helmick and Adam were appointed chairman and
vice-chairman, respectively, of the Louisa County Board of Health (BOH) by the
Louisa County Board of Supervisors (BOS) for three-year terms. After a
disagreement regarding salary increases for employees of the BOH, the BOS <... More...

$0 (09-15-2018 - IA)


CITY OF TULSA v. HODGE
In 2010 the Workers' Compensation Court held that Ms. Hodge sustained an accidental injury on September 15, 2008 in the course of her employment. The trial court awarded her benefits for injuries to the left leg (knee), cervical spine, left shoulder, and whole body. The matter currently before this Court arises out of a subsequent claim filed by Ms. Hodge seeking additional benefits alleging she s... More...

$0 (09-13-2018 - OK)


STATE OF OHIO - vs - CHARLES L. LORRAINE
Appellant was charged with various crimes, including aggravated murder, in 1986. The charges stemmed from the stabbing deaths of Raymond and Doris 2 Montgomery. Appellant had befriended the Montgomerys, who hired him to do small tasks at their home. At the time of the murders, Mr. Montgomery was 77 years of age; Mrs. Montgomery was 80 years of age and bedridden. {¶3} On the evening of M... More...

$0 (09-08-2018 - OH)


Alaqua Lake Community Association, Inc. v. Taylor Morrison of Flrodia, Inc., et al. Seminole County Courthouse - Sanford, Florida
Sanford, FL - The Alaqua Lakes Community Association, Inc. sued Taylor Morrison of Flrodia, Inc., et al. on negligence theories claiming that the Defendants negligently constructed roads in and leading to the Association's property to its detriment and damage.

DATE NUMBER DOCKET CODE DESCRIPTION PAGES VIEW
08/30/2018 940 JINS JURY INSTRUCTIONS (FILED IN OPEN COURT) 30
08/3... More...

$3800000 (09-05-2018 - FL)


TYLER R. HALL v. STATE OF KANSAS
On January 31, 2011, Hall pled guilty to several crimes, including battery of a law enforcement officer and criminal discharge of a firearm at an unoccupied dwelling. Before accepting Hall's plea, the trial court required Hall to give a factual basis for each offense. As for the discharge of a firearm charge, Hall simply told the court that he "discharged a firearm at an unoccupied dwelling." Hal... More...

$0 (08-31-2018 - KS)


United States of America v. Matthew Lane Durham Western District of Oklahoma Federal Courthouse - Oklahoma City, Oklahoma
Matthew Durham appeals his convictions and sentence on four counts for illicit
sex with minors in Kenya after travelling there from the United States. This opinion
addresses the following eight issues presented for appellate review.
1. Is 18 U.S.C. § 2423(c), the statute on which the convictions
were based, unconstitutional on its face and as applied to Mr.
Durham because it ex... More...

$0 (08-30-2018 - OK)


William O. Ayers v. Johnathan Hall, Warden Western District of Kentucky Federal Courthouse - Louisville, Kentucky
William Ayers was an experienced criminal-defense attorney in Kentucky who found himself on the wrong end of counsel's table when he was indicted in 2008 on five counts of failing to file state tax returns. While Ayers undeniably represented himself throughout the twenty-one months between his indictment and his trial, it is undisputed that he never formally elected to do so: he never waived his r... More...

$0 (08-25-2018 - KY)


Wendy B. Dolin v. GlaxoSmithKline, L.L.C. Northern District of Illinois Courthouse - Chicago, Illinois Morelaw Internet Marketing National Find A Lawyer Directory 888-354-4529
Defendant GlaxoSmithKline LLC
(GSK) appeals from a jury verdict awarding $3 million to
plaintiff Wendy Dolin for the death of her husband, Stewart
Dolin. Mrs. Dolin alleges that GSK's negligent omissions in
the drug label for Paxil caused her husband's death. Stewart
2 No. 17‐3030
did not actually take Paxil. In 2010, a doctor prescribed Paxil,
the brand‐nam... More...

$0 (08-22-2018 - IL)


Mickey Fowler v. Tracy Guerin Western District of Washington Federal Courthouse - Seattle, Washington
Washington public school teachers Mickey Fowler and Leisa Maurer bring this class action to order the Director of the Washington State Department of Retirement Systems ("DRS") to return interest that was allegedly skimmed from their state-managed retirement accounts. The district court denied the stipulated motion to certify a class and then dismissed the action as prudentially unripe. We conclude... More...

$0 (08-19-2018 - WA)


Next Page