Bankruptcy Law
In re: Brian A. Lerbakken, Debtor



Morelaw Internet Marketing
National Find A Lawyer Directory








The Debtor, Brian Lerbakken, appeals the bankruptcy court's1 Order dated
May 29, 2018 disallo... More... $0 (10-16-2018 - MN)


Richard J. Zenteno v. Autoland Scientech USA, Inc.







This appeal was suspended in 2016 after the Court received notice of a related
bankruptcy and its automatic stay of this appellate proceeding. See Tex. R. App. P. 8.1, 8.2.
After the case w... More... $0 (10-11-2018 - TX)


Alex Cheveldave v. Tri Palms Unified Owners Association
Tri Palms Unified Owners Association (the Association) is a group of
homeowners in the Tri-Palms Estates.
There is a recreation facility adjacent to the TriPalms
Estates, and homeowners pay a fee for that recreation facility. In 2014, in
bankruptcy proceedings, Kort & Scott Financial Group, LLC (K&S) was the successful
bidder on the recreation facility. The Association entered... More...

$0 (10-04-2018 - CA)


Richard L. Fowler v. Caliber Homes Loans, Inc.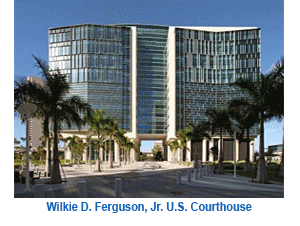 When an individual takes out a mortgage, he or she secures the loan with real property. To protect its security interest, lenders usually require borrowers to maintain hazard insurance in an amount that is at least equal to the loan's unpaid principal balance. Should a ... More... $0 (10-02-2018 - FL)


Marco Antonio Atempa v. Paolo Pedrazzani
Labor Code section 558,1 subdivision (a) provides that an employer "or other
person acting on behalf of an employer" who violates or causes a violation of the state's
applicable overtime laws shall be subject to a civil penalty. Similarly, section 1197.1,
subdivision (a) provides that an employer "or other person acting either individually or as
an officer, agent, or employee of an... More...

$0 (10-02-2018 - )


Alejandro Lupian v. Joseph Cory Holdings, LLC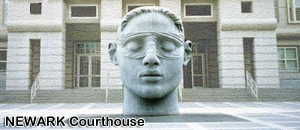 Alejandro Lupian, Juan Lupian, Isaias Luna, Jose
Reyes, and Efrain Lucatero (collectively, "the Drivers") are
professional delivery drivers who separately contracted to
provide equipment and services to Joseph Cory Holdings LLC
("Joseph Cory"), a motor carrier and... More... $0 (09-27-2018 - NJ)


George Alvarez v. The City of Brownsville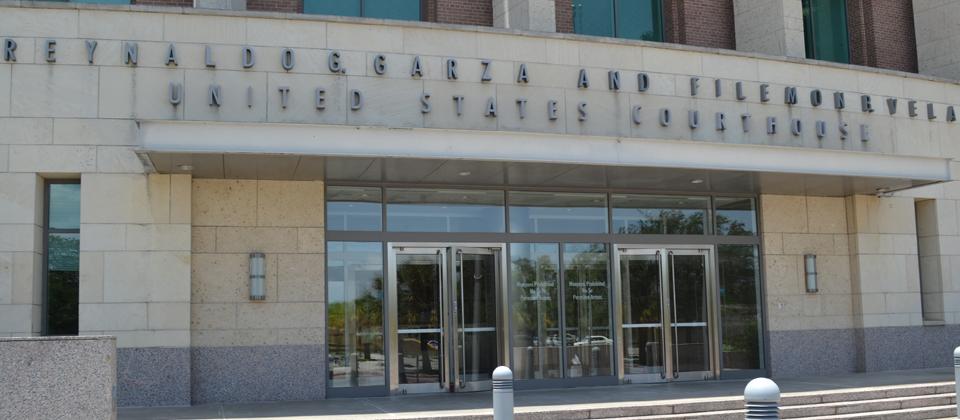 This case was reheard en banc after the Appellee, George Alvarez, had his $2.3 million judgment reversed and his claims against the City of Brownsville dismissed by a panel of this court. The en banc court has carefully considered two impo... More... $0 (09-25-2018 - TX)


Amy Arlene Turner v. Seterus, Inc.
In this wrongful foreclosure case, plaintiffs Amy Arlene Turner and Joseph Zeleny
sought damages from defendant Seterus, Inc. (Seterus) on the theory that Seterus had
"frustrated [their] lawful attempt, pursuant to [Civil] Code [section] 2924c, to cure their
default more than five days prior to the noticed foreclosure sale." The trial court
sustained Seterus's demurrer to their thi... More...

$0 (09-25-2018 - CA)


Sara Hart v. Clear Recon Corp.
Following summary judgment against plaintiffs Sara and
Guy Hart in this wrongful foreclosure action, defendant
Nationstar Mortgage LLC obtained its attorney's fees as
prevailing party, based on a clause in the deed of trust. On
appeal from the fee award, the Harts contend the clause in
question is not an attorney's fees provision. We agree and
reverse.
FACTUAL AND PROCE... More...

$0 (09-22-2018 - CA)


Melody Chacker v. JPMorgan Chase Bank. N.A.
Pursuant to California Rules of Court, rules 8.1105(b) and
8.1110, this opinion is certified for publication with the exception
of Parts II.A–II.B and Part II.D.

Plaintiff and appellant Melody Chacker (plaintiff)
refinanced a loan on her home and then failed to make required
loan payments, which triggered non-judicial foreclosure
proceedings. Plaintiff sued to stop the... More...

$0 (09-19-2018 - CA)


Joe R. Whatley v. Canadian Pacific Railway Company District of North Dakota Federal Courthouse - Bismarck, North Dakota Morelaw Internet Marketing National Find A Lawyer Directory 888-354-4529
Joe Whatley, Trustee of the wrongful death claimants' trust (WD Trust),appeals the district court's order finding that his claim under the CarmackAmendment, 49 U.S.C. § 11706, against Canadian Pacific Railway was untimely. Wereverse and remand for further proceedings.
I.BACKGROUND
On June 29, 2013, a train carrying crude oil left New Town, North Dakota,destined for an oil refinery near Sai... More...

$0 (09-18-2018 - ND)


United States of America v. Mark Demetri Stein
Dallas, TX - Final Defendant Sentenced in 'Foreclosure Rescue' Scheme

The final defendant in a high-profile north Texas "foreclosure rescue" case has been sentenced for his role in the scheme, which swindled nearly a quarter of a million dollars from at least 70 homeowners facing foreclosure, announced U.S. Attorney Erin Nealy Cox of the Northern District of Texas.

Real Estate So... More...

$0 (09-15-2018 - TX)


Austin Fox Jennings v. Randy L. Royal Tenth Circuit Court of Appeals Courthouse - Denver, Colorado
This is an appeal from a decision of the Tenth Circuit Bankruptcy Appellate
Panel (BAP) that affirmed the bankruptcy court's order that the Debtor, Austin Fox
Jennings, is entitled to claim an exemption in his entireties interest in real property
2
located in Wyoming, but only to the extent that his joint entities interest exceeds the
joint indebtedness of Jennings and his non-... More...

$0 (09-14-2018 - WY)


United States of America v. Gary Hirst Southern District of New York - New York, New York
New York, NY - Gary Hirst Sentenced To 8 Years In Prison For Defrauding Tribal Entity And Pension Funds Of Tens Of Millions Of Dollars

Gary Hirst was sentenced by U.S. District Judge Ronnie Abrams to 8 years imprisonment for defrauding a Native American tribal entity and numerous pension fund investors of tens of millions of dollars in connection with the issuance of bonds by the tribal e... More...

$0 (09-08-2018 - NY)


Ditech Servicing, LLC v. Jerry Perez d/b/a Lighthouse Investments
Prior to the bench trial, the parties stipulated to the facts and to certain exhibits, from which we draw our recitation of the background facts. In their briefs, the parties make clear that the central issue in the case is the statute of limitations. The property in question is a house located in Edinburg, Texas ("the Property"). On January 13, 2006, Sarah McMaster borrowed $99,621.00 from ... More...

$0 (09-03-2018 - TX)


Rev. Fr. Emanuel Lemelson v. Bloomberg, L.P. District of Massachusetts Federal Courthouse - Boston, Massachusetts
In both an online article and a subsequent TV interview, Bloomberg
News reported that the Securities and Exchange Commission had opened
an investigation to determine whether Emmanuel Lemelson, a priest
and hedge fund manager, had intentionally published false material
about public companies in whose stock he held a short position. Lemelson
filed suit against Bloomberg and ... More...

$0 (09-01-2018 - MA)


Roberto Martinez v. Landry's Restaurants, Inc.
Roberto Martinez, Lisa Saldana, Craig Eriksen and Chanel
Rankin-Stephens (collectively Martinez parties) sued Crab
Addison, Inc., Ignite Restaurant Group, Inc. (formerly known as
Joe's Crab Shack Holdings, Inc.) and Landry's Restaurants, Inc.
on behalf of a putative class of salaried employees of Joe's Crab
Shack restaurants in California who were allegedly misclassified
as... More...

$0 (08-30-2018 - CA)


Erin R. Kemp v. United States Department of Education Federal Courthouse Western District of Arkansas - Fayetteville, Arkansas
The Appellant, Erin R. Kemp, appeals the order of the bankruptcy court1
denying her request for discharge of her student loan obligations to the United States
Department of Education ("DOE") under 11 U.S.C. § 523(a)(8). We have jurisdiction
over this appeal. See 28 U.S.C. § 158(b). For the reasons that follow, we affirm.
ISSUE
The ultimate issue on appeal is whether the bankrup... More...

$0 (08-28-2018 - AR)


United States of America v. Kevin R. Foster Southern District of Ohio Federal Courthouse - Columbus, Ohio
Columbus, OH - Entertainment Industry Business Manager Convicted of Defrauding Celebrity Clients, Bankruptcy Fraud and Tax Charges

A federal jury in Columbus, Ohio has convicted Kevin R. Foster, 42, of Montclair, NJ, of 16 charges related to a fraud scheme. He was found guilty of wire fraud, money laundering, bankruptcy fraud, tax evasion and filing a false tax return, announced Principal... More...

$0 (08-26-2018 - OH)


Elaine Levins v. Healthcare Revenue Recovery Group, LLC District of New Jersey Federal Courthouses
In this appeal, we interpret three provisions of the Fair
Debt Collection Practices Act ("FDCPA"), 15 U.S.C. §§ 1692-
1692p. Elaine and William Levins allege that Healthcare
3
Revenue Recovery Group LLC ("HRRG") violated
§§ 1692e(14), 1692d(6), and 1692e(10) by leaving telephone
voice messages that did not use its true name, did not
meaningfully disclose its identity, a... More...

$0 (08-23-2018 - NJ)


William James Crenan v. The State of Texas
Evidence at trial showed that Crenan was the owner of C4 Cattle, Inc. and an "order
buyer" for the Ty Jones Cattle Company. As an order buyer, he brokered the sale of cattle by filling
orders. Generally, Crenan would find cattle from a rancher and make an offer to buy the cattle on
behalf of a feedlot. Crenan would then ship the cattle from the rancher, receive the cattle at Ty Jone... More...

$0 (08-20-2018 - TX)


United States of America v. Randall Alan Franz Montana District Federal Courthouse - Missoula, Montana
Missoula, MT - Man Sentenced to Federal Prison for Concealing Assets During His Bankruptcy

Randall Alan Franz, a 59-year-old resident of Sandpoint, Idaho, was sentenced on Thursday to 8 months in prison followed by three years of supervised release, and ordered to pay $205,084.79 in restitution after pleading guilty to concealing assets in bankruptcy. Chief U.S. District Judge Dana Christ... More...

$0 (08-20-2018 - ID)


UNITED STATES v. VALENTÍN VALDÉS-AYALA
To understand how Valdés exploited the bankruptcy and child support administration systems, it will help to understand the ways in which these systems have been designed to work. We use the testimony the jury heard at trial to paint the backdrop against which Valdés operated his businesses. The jury trial included testimony from a varied cast of 34 witnesses culminating with Valdés, himself... More...

$0 (08-16-2018 - PR)


State of Ohio v. Rickey Lamb, Jr.
On July 21, 2015, the Fulton County Grand Jury issued a seven-count indictment charging appellant with one count of arson in violation of R.C. 2909.03(A)(2), a felony of the fourth degree ("Count 1"); one count of aggravated arson in violation of R.C. 2909.02(A)(2), a felony of the second degree ("Count 2"); one count of aggravated arson in violation of R.C. 2909.02(A)(1), a felony of the firs... More...

$0 (08-14-2018 - OH)


William S. Kaye v. Blue Bell Creameries, Inc. Northern District of Alabama Federal Courthouse - Birmingham, Alabama
Bruno's Supermarkets, LLC ("the Debtor") filed for bankruptcy under Chapter 11. In administering and ultimately liquidating the bankruptcy estate, the Trustee filed an adversary proceeding against Blue Bell Creameries, Inc. ("Blue Bell") to recover monies the Trustee contended were owed by Blue Bell to the estate. Specifically, the Trustee sought to recover from Blue Bell more than $500,000 in a s... More...

$0 (08-14-2018 - AL)


Next Page