Animal Law
MICHAEL R. WILLIAMS v. STATE OF KANSAS





In 2012, a jury found Williams guilty of first-degree premeditated murder for shooting and killing his roommate Sean ... More... $0 (10-14-2018 - KS)


Stefan Rainer Forkert v. The State of Texas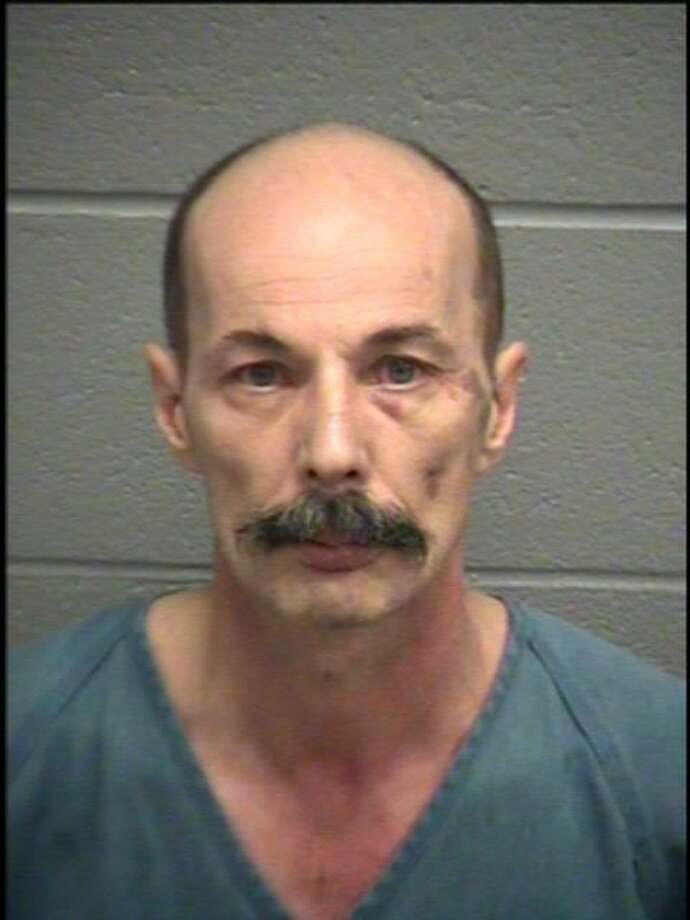 Attempted Aggravated Sexual Assault





Appellant was charged by information with two counts of attempted aggravated sexual assault.1 The jury found Appellant guilty as to Count I and not guilty as to Count II. The jury assessed pu... More... $0 (10-13-2018 - TX)


People for the Ethical Treatment of Animals, Inc. v. Miami Seaquarium




The panel issued its opinion affirming the district court on January 12, 2018 (the Opinion). People for the Ethical Treatment of Animals v. Miami Seaquarium, 879 F.3d 1142 (11th Cir. 2018). A petition for panel rehearing and rehearing en ban... More... $0 (10-11-2018 - FL)


Oscar Ruiz v. Musclewood Investment Properties, LLC
Plaintiff Oscar Ruiz is a disabled person who uses a guide
dog. He alleged that defendants Edward Lopez and Musclewood
Investment Properties, LLC (Musclewood)1 violated his rights
under the Disabled Persons Act (Civ. Code, § 54 et seq.) (DPA),
2
by allowing their guard dog to interfere with and attack his guide
dog. Plaintiff contends the trial court erred by sustaining aMore...

$0 (10-08-2018 - CA)


Oscar Ruiz v. Musclewood Investment Properties, LLC
Plaintiff Oscar Ruiz is a disabled person who uses a guide
dog. He alleged that defendants Edward Lopez and Musclewood
Investment Properties, LLC (Musclewood)1 violated his rights
under the Disabled Persons Act (Civ. Code, § 54 et seq.) (DPA),
2
by allowing their guard dog to interfere with and attack his guide
dog. Plaintiff contends the trial court erred by sustaining aMore...

$0 (10-06-2018 - CA)


United States of America v. Eric Lashawn Williams, a/k/a "E" and "EZ"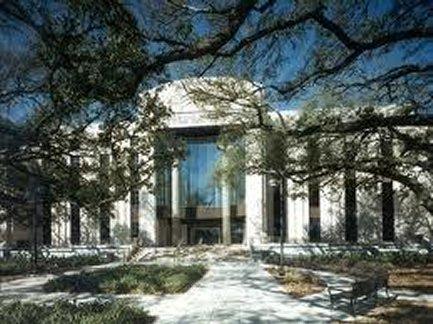 Baton Rouge, LA - Leader of Valley Street Drug Trafficking Network Sentenced to 70 Months

U.S. District Chief Judge Shelly D. Dick sentenced ERIC LASHAWN WILLIAMS, a.k.a. "E" and "EZ," age 35, of Baton Rouge, Loui... More... $0 (10-05-2018 - LA)


Peter Humphrey v. Glaxosmithkline, PLC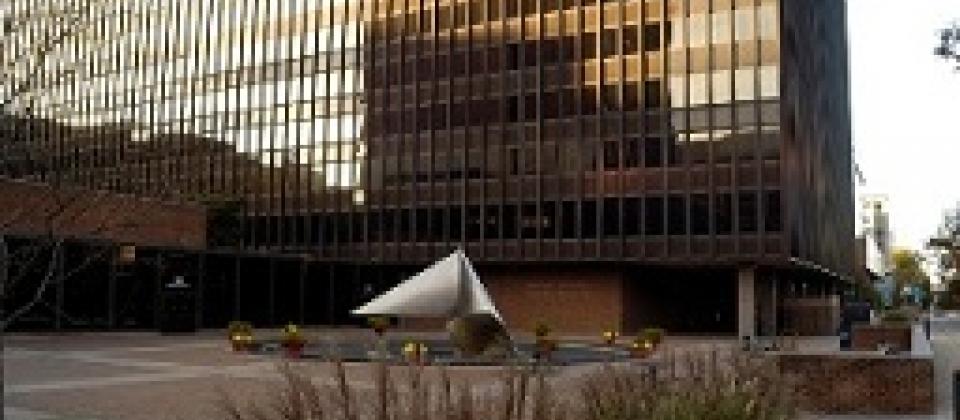 Section 1964(c) of the Racketeer Influenced and
Corrupt Organizations Act ("RICO"), 18 U.S.C. §§ 1961–
1968, creates a private right of action for a plaintiff that "is
injured in his [or her] business or property" as a result ... More... $0 (10-03-2018 - PA)


State of Colorado v. Kenneth Scott Casey




Breckenridge, CO - The State of Colorado charged Kenneth Scott Casey, age 61, with sexual exploitation of a child.

The State claimed that Casey's computer contained more than 2,000 instances of child pornography.

The imag... More... $0 (09-22-2018 - CO)


State of Arizona v. Derrick Barnett Coconino County Courthouse - Flagstaff, Arizona
Flagstaff, AZ - Jury Convicts Defendant of First-Degree Murder of Two and Their Dog

The State of Arizona charged Derrick Barnett with two counts of first-degree murder, animal cruelty and other charges for killing Michael and Norman Dimuria, killing their dog and stealing their car in May 2017. ... More...

$0 (09-15-2018 - AZ)


Christopher Vasquez v. Solo 1 Kustoms, Inc.
Defendant SOLO 1 Kustoms, Inc. (SOLO) appeals a
judgment in favor of plaintiff Christopher Vasquez. After a bench
trial, the court found SOLO liable for performing unauthorized
repair work on Vasquez's car in violation of Business and
Professions Code section 9884.9, and awarded Vasquez $12,000
in damages. On appeal, SOLO contends there is no private cause
of action for vio... More...

$0 (09-15-2018 - CA)


United States of America v. Kenneth McLay District of Maine Federal Courthouse - Bangor, Maine
Bangor, ME - Old Town Man Pleads Guilty to Distribution and Possession of Child Pornography

Kenneth McLay, 46, of Old Town, Maine, pleaded guilty on September 10, 2018 in U.S. District Court to distribution and possession of child pornography.

According to court records, the defendant obtained sexually explicit videos of a minor from the internet and uploaded some of these videos... More...

$0 (09-13-2018 - ME)


Brian Reynolds v. Henderson & Lyman and Douglas Arend Northern District of Illinois Courthouse - Chicago, Illinois Morelaw Internet Marketing National Find A Lawyer Directory 888-354-4529
This appeal arises out of a malpractice suit that Brian Reynolds brought against the law firm Hen-derson & Lyman and one of its lawyers (collectively "H&L"), alleging that H&L gave negligent advice to several LLCs that Reynolds co-owned and managed. According to Reynolds, H&L's bad advice led him to violate federal disclosure laws
2 No. 17-1999
when he drafted the LLCs' financial statement... More...

$0 (09-12-2018 - IL)


STATE OF MONTANA v. DAVID LYNN WEIK,
Goldberg and Weik met in 1982, when Goldberg was approximately sixteen years
oldand Weikwas approximately twenty years old. Goldberg and Weik had what Goldberg
described as a short, teenage romance. In the following decades, Goldberg and Weik kept
inintermittentcontact. In 2011, Weik and Goldberg, then adivorced mother of three adult
children, reconnected and developed a roman... More...

$42262 (09-10-2018 - )


Christopher Lewis v. State of Tennessee
The Petitioner was convicted of second degree murder for the killing of his wife, Amy Lewis, "whose body was found inside the couple's home on August 1, 2010." State v. Christopher Lewis, No. M2013-00212-CCA-R3-CD, 2013 WL 6199278, at *1 (Tenn. 09/07/2018 -2 Crim. App. Nov. 27, 2013), perm. app. denied (Tenn. Apr. 10, 2014). The trial court imposed a fifteen-year sentence for the conviction. I... More...

$0 (09-09-2018 - TN)


COMMONWEALTH vs. ANTHONY ROBERTSON
The defendant, Anthony Robertson, appeals from his convictions of murder in the first degree, armed robbery, 2 and carrying a firearm without a license. He argues that he did not receive a fair trial because eyewitnesses improperly identified him in court; the prosecutor misstated evidence in closing argument; the judge erred in declining to question jurors about potential racial bias... More...

$0 (09-04-2018 - MA)


Damon Lee Dozier v. The State of Texas
In mid-October 2015, appellant called the police from a Kroger's grocery store and said someone was trying poison his dogs, Zeus and Zena. The officer, who responded to the call, said that appellant was intoxicated on drugs and the dogs "looked fine." The officer drove appellant and the dogs back to appellant's sister's house. Two weeks later, on October 28, 2015, an individual accused Zeus of... More...

$0 (09-03-2018 - TX)


United States of America v. Michael Cohen Southern District of New York - New York, New York
New York, NY - Michael Cohen Pleads Guilty In Manhattan Federal Court To Eight Counts, Including Criminal Tax Evasion And Campaign Finance Violations
Plea Follows Filing of Eight Count Criminal Information Alleging Concealment of More Than $4 Million in Unreported Income, $280,000 in Unlawful Campaign Contributions

Robert Khuzami, Attorney for the United States, Acting Under Authority... More...

$0 (08-22-2018 - NY)


A.L. v. Walt Disney Parks and Resorts, US, Inc. Middle District of Florida Federal Courthouse - Orlando, Florida
This is a consolidated appeal of 30 separate lawsuits. Most plaintiffs-appellants are individuals with severe autism. Defendant-appellee is Walt Disney Parks and Resorts US, Inc. ("Disney"), a division of The Walt Disney Company.
In separate lawsuits, plaintiffs filed claims alleging that Disney, at six of its theme parks, fails to accommodate their disabilities, in violation of Title III of t... More...

$0 (08-21-2018 - FL)


William James Crenan v. The State of Texas
Evidence at trial showed that Crenan was the owner of C4 Cattle, Inc. and an "order
buyer" for the Ty Jones Cattle Company. As an order buyer, he brokered the sale of cattle by filling
orders. Generally, Crenan would find cattle from a rancher and make an offer to buy the cattle on
behalf of a feedlot. Crenan would then ship the cattle from the rancher, receive the cattle at Ty Jone... More...

$0 (08-20-2018 - TX)


United States of America v. Brexton Redell Lloyd Middle District of North Carolina Federal Courthouse - Greensboro, North Carolina
Greensboro, NC - North Carolina Man Sentenced To Prison For Role In Multi-State Dog Fighting Prosecution

A North Carolina man was sentenced on August 2, 2018 to one year and one day in prison to be followed by three years of supervised release for his role in dog fighting activities, announced Acting Assistant Attorney General Jeffrey H. Wood of the Justice Department's Environment and Na... More...

$0 (08-14-2018 - NC)


Chris Anthony Platero v. The State of Texas
In July 2016, Appellant, Chris Anthony Platero, was placed on deferred adjudication community supervision for five years for aggravated assault, a second degree felony.1 Seven months later, the State filed a motion to adjudicate guilt and revoke community supervision for violation of the condition prohibiting him from owning or 1 TEX. PEN... More...

$0 (08-11-2018 - TX)


CASE & ASSOCIATES PROPERTIES INC. d/b/a ASPEN PARK APARTMENTS, v. JODIE L. BRIBIESCA
Bribiesca first moved to Aspen Park Apartments (Aspen) on June 10, 2015. The apartments are located in Wichita and are owned by Case. On January 8, 2016, Bribiesca moved from her first apartment, unit 1812, to another, 1908, in the same complex. Bribiesca testified she was not offered an opportunity to see 1908 before moving in, and it is not clear whether she asked to view the apartment before th... More...

$0 (08-09-2018 - KS)


The William R. Lee Irrevocable Trust v. Lester L. Lee Southern District of Indiana Federal Courthouse - Indianapolis, Indiana Morelaw Internet Marketing National Find A Lawyer Directory 888-354-4529
Lester Lee merged two companies he controlled. A trust administered by his nephews, with a pre-merger minority interest in one of the companies, dissented from the merger pursuant to Indiana's Dissenters' Rights Statute and obtained a judgment against that company. Lester filed a personal bankruptcy petition. The Trust commenced an adversary proceeding in that bankruptcy action, seeking to pierce ... More...

$0 (08-07-2018 - iN)


Carolyn Staats v. Vintner's Golf Club, LLC
Plaintiff Carolyn Staats nearly died after being attacked by a swarm of yellow
jackets while playing golf on a Yountville course operated by Vintner's Golf Club, LLC
(Club). She sued the Club for general negligence and premises liability, but the trial
court granted summary judgment against her on the basis that the Club owed no duty to
protect its patrons from yellow jackets that ... More...

$0 (08-05-2018 - CA)


United States of America v. Brexton Redell Lloyd Middle District of North Carolina Federal Courthouse - Greensboro, North Carolina
Greensboro, NC - North Carolina Man Sentenced to Prison for Role in Multi-State Dog Fighting Prosecution

A North Carolina man was sentenced on July 31, 2018 to one year and one day in prison to be followed by three years of supervised release for his role in dog fighting activities, announced Acting Assistant Attorney General Jeffrey H. Wood of the Justice Department's Environment and Nat... More...

$0 (08-03-2018 - NC)


Next Page