Agency Law
Rigoberto Quiles v. Alan Martin Johnson




Rigoberto Quiles was severely injured when Alan Johnson fell asleep at the
wheel and drove his tractor-trailer off I-80 in Adair County, Iowa. At the time of the
accident, Quiles was a new employee of Swift Transportation Company of Arizona
("Swift"), an intersta... More... $0 (10-18-2018 - IA)


United States of America v. Patience Okoroji and Kelly Robinett, M.D.
Dallas, TX - Dallas Physicians and Nurses Sentenced to Prison for Role in $11 Million Medicare Fraud Scheme


MoreLaw Performance Internet Marketing

Completely Free Marketing If It Does Not Work




Two Dallas doctors and... More... $0 (10-16-2018 - TX)


Samuel Howard vs City of Tallahassee




.



The Employer accepted compensability of Claimant's 2004 accident and injuries. Twelve years lat... More... $0 (10-16-2018 - FL)


United States of America v. Cynthia Holder
New York, NY - Former PCAOB Inspections Leader And KPMG Executive Director Pleads Guilty To Scheme To Steal Confidential PCAOB Information In Order To Fraudulently Improve KPMG's PCAOB Inspection Results







... More... $0 (10-16-2018 - NY)


United States of America v. Indal Technologies, Inc.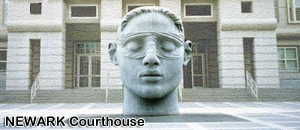 Newark, NJ - Indal Technologies Agrees to Pay $3.5 Million to Settle False Claims Act Allegations

The Department of Justice announced that Indal Technologies Inc. (Indal) has agreed to pay $3.5 million to resolve allegations that it knowingly sold defective helicopter... More... $3500000 (10-16-2018 - NJ)


United States of America v. Tammy Young
Nashville, TN - Final Defendant Sentenced to Prison in All About Giving Fraud

Child & Adult Care Feeding Program Defrauded of More Than $2 Million





Tammy Young, 49, of Knoxville, Tennessee, was sentenced in U.S. District Court to 15 mo... More... $0 (10-16-2018 - )


Jackpot Harvesting Company, Inc. v. The Superior Court of Monterey County, Jose Roberto Lainez
Labor Code section 226.2,1 which became effective January 1, 2016, addresses the
manner in which piece-rate employees are to be compensated for rest and recovery
periods and other nonproductive time on the job (collectively, rest/NP time).
Subdivision (b) of the statute (hereafter section 226.2(b)) provides a safe harbor for an
employer that, prior to 2016, failed to properly compe... More...

$0 (10-16-2018 - CA)


Curtis K. Hall v. Commissioner of Social Security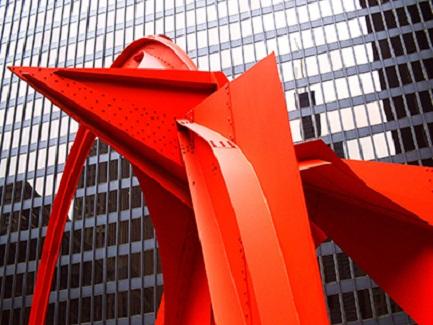 While loading chemicals onto a truck, Curtis
Hall felt a sharp pain in his back. This back pain formed the
basis of his application for disability insurance benefits. An
administrative law judge denied his application, ... More... $0 (10-15-2018 - IL)


State of Tennessee v. Stephen Berline Orrick




On October 2, 2015, the Defendant was indicted on four counts of rape of a child and fo... More... $0 (10-15-2018 - TN)


State of Tennessee v. Tywan Montrease Sykes
Tywan Montrease Sykes - Registered Sex Offender





In October2016, the Blount County Grand Jury indicted Defendant, as follows:1 1 Defendant was indicted for a second count of... More... $0 (10-15-2018 - TN)


Manny Villanueva v. Fidelity National Title Company
In their first appeal (case No. H041870), both plaintiff Manny Villanueva,
individually and as class representative, and defendant Fidelity National Title Company
(Fidelity) appeal from a judgment following a bench trial in this class action lawsuit
alleging violations of the Unfair Competition Law (UCL) (Bus. & Prof. Code, §§ 17200
et seq.). Villanueva and the class (jointly Plain... More...

$0 (10-15-2018 - CA)


Doctor Gene N. Barry v. Scott M. Freshour, et al.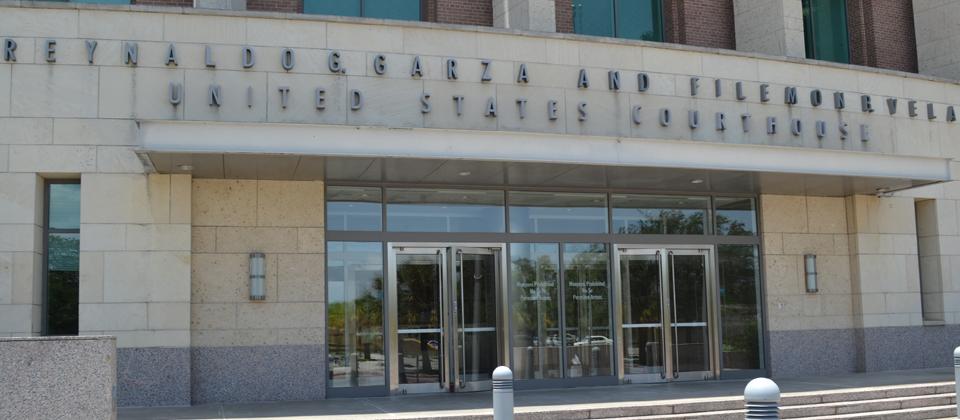 Plaintiff Gene Barry is a physician licensed to practice medicine in Texas, who works part-time at the Red Bluff Clinic in Pasadena.1 Defendants Scott Freshour, Belinda West, Mari Robinson, Anne Rauch, Mary Chapman, and Debbi Henneke are all em... More... $0 (10-14-2018 - TX)


In re A.S. Persons coming under the Juvenile Court Law, San Diego County Health and Human Services Agency, v. C.S
This appeal arises from the juvenile court's selection of a tribal customary
adoption as the permanent plan for minors A.S. and E.S. and the corresponding award of
full faith and credit to the tribal customary adoption order. C.S. (Father) and T.F.
(Mother) appeal the court's orders, contending that their due process rights were violated
by the failure of the tribe to consider evid... More...

$0 (10-14-2018 - CA)


United States of America v. Darrell Newton, a/k/a "Coast," a/k/a "D-Coast"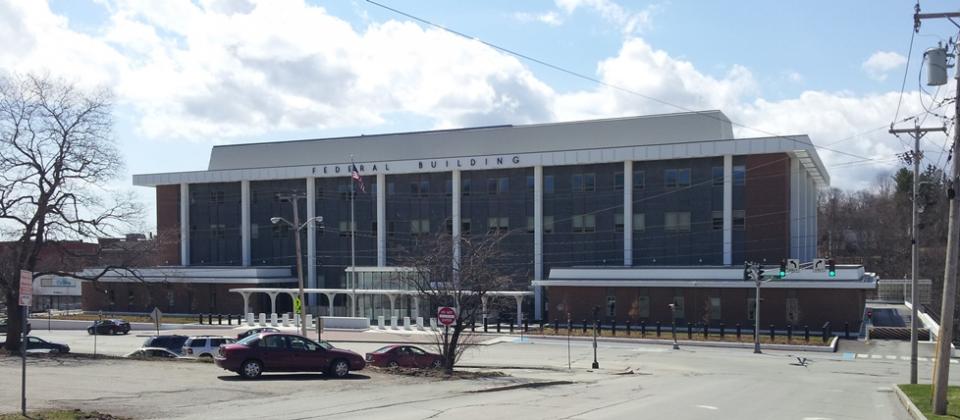 Bangor, ME - New York Man Pleads Guilty to Heroin, Crack and Fentanyl Trafficking Conspiracy

Darrell Newton, a/k/a "Coast," a/k/a "D-Coast," 39, of Rochester, New York, pled guilty in U.S. District Court to con... More... $0 (10-12-2018 - ME)


Damian Ferrell v. The State of Texas
MoreLaw Performance Marketing





At approximately 2:30 a.m. on July 1, 2015, San Antonio Police Officers Jim Acuna and
James Quintanilla were on special patrol for drug and prostitution... More... $0 (10-11-2018 - TX)


United States of America v. 255 Citizens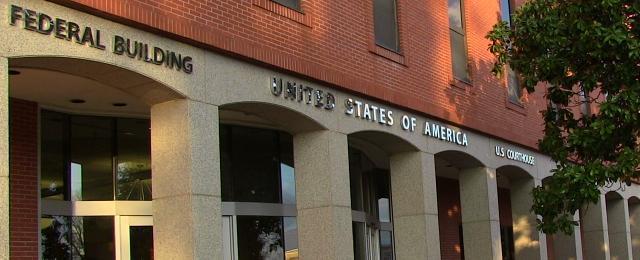 255 Arrested As a Part of Combined Law Enforcement Operation in North Mississippi

A month long joint federal, state, and local law enforcement initiative has resulted in the arrests of 255 individuals in North Mississippi on a variety of criminal charges, inc... More... $0 (10-11-2018 - MS)


Sheena Yarbrough v. Decatur Housing Authority





This appeal requires us to decide whether indictments and evidence of an arrest constitute sufficient evidence to support the decision of a public housing authority to terminate hou... More... $0 (10-11-2018 - AL)


Judith Alcocer v. Ashley Mills and John Staten




Much has been said about the art of diagnosis. For example, Mahatma Gandhi2 opined, "A correct diagnosis is three-fourths the remedy." Prashant Gupta, Wisdom of Gandhi 53 (2... More... $0 (10-11-2018 - GA)


United States of America v. Dr. John R. Sink, Jr. and Diane M. Sink
Cheyenne, WY - Psychologist and Wife Plead Guilty to Defrauding Wyoming Medicaid




Morelaw Internet Marketing

Free and Value Added Legal Services Marketing... More... $0 (10-10-2018 - WY)


United States of America v. HSBC
Denver, CO - HSBC Agrees To Pay $765 Million In Connection With Its Sale Of
Residential Mortgage-Backed Securities




Morelaw Internet Marketing

Free a... More... $765000000 (10-10-2018 - CO)


United States of America v. Robert C. Ponce, Daniel P. Bruton and Marcos A. Martinez
Las Cruces, NM - Eighth Member of Southeastern New Mexico Drug Trafficking Organization Pleads Guilty to Drug Trafficking and Firearms Offenses




Morelaw Internet Marketing

More... $0 (10-10-2018 - NM)


John Doe v. University of Southern California
The superior court granted former University of Southern
California student John Doe's petition for writ of administrative
mandamus and ordered USC's Office of Student Judicial Affairs
and Community Standards (SJACS) to vacate its decision to
discipline Doe for violating the university's academic integrity
standards. On appeal USC1
contends the superior court erred in
c... More...

$0 (10-10-2018 - CA)


KEITH LUMRY v. STATE OF KANSAS, KANSAS BUREAU OF INVESTIGATION, and ROBERT BLECHA




_

The facts here have already been summarized in both the prior Court of Appeals decision, Lumry v. State, 49 Kan. App. 2d 27... More... $0 (10-09-2018 - KS)


Jackpot Harvesting Company, Inc. v. The Superior Court of Monterey County, Jose Roberto Lainez
Labor Code section 226.2,1 which became effective January 1, 2016, addresses the
manner in which piece-rate employees are to be compensated for rest and recovery
periods and other nonproductive time on the job (collectively, rest/NP time).
Subdivision (b) of the statute (hereafter section 226.2(b)) provides a safe harbor for an
employer that, prior to 2016, failed to properly compe... More...

$0 (10-09-2018 - CA)


UNITED STATES OF AMERICA v. AKEEN OCEAN; JERMAINE MITCHELL





Following a joint jury trial,
Akeen Ocean and Jermaine Mitchell were convicted of a conspiracy
to distribute and possess with intent to distribute cocaine base,
in violation of 21 U.S.C. §§ 846 and 841(a)(1). The dist... More... $0 (10-08-2018 - ME)


Next Page