Affidavit Law
Teamsters Union v. Warner Chilcott Limited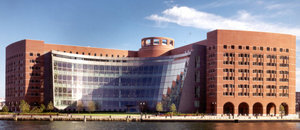 MoreLaw Performance Marketing




<... More... $0 (10-17-2018 - MA)


State of Vermont v. Michael W. Tobin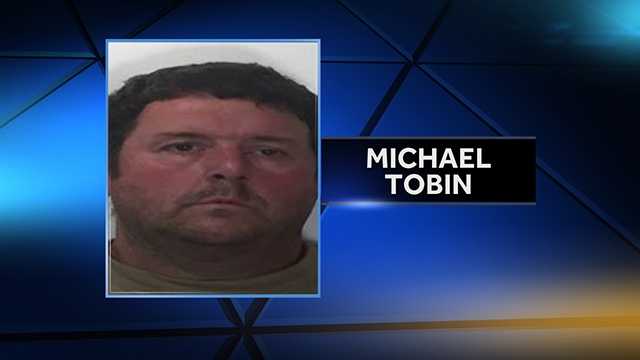 In October 2015, the State charged defendant with aggravated sexual assault in
violation of 13 V.S.A. § 3253(a)(8) based on allegations... More... $0 (10-17-2018 - VT)


State of Florida vs Flem Williams
MoreLaw Suites - Legal Suites and Virtual Offices - Downtown Tulsa-- Best Places In Downtown Tulsa To Practice Law






In 1987, Williams was charged with possession of cocaine and resisting an officer. Williams entered a no-contest plea and the trial court imposed a three-year pro... More... $0 (10-16-2018 - FL)


State of Tennessee v. Raymond Robert Crepack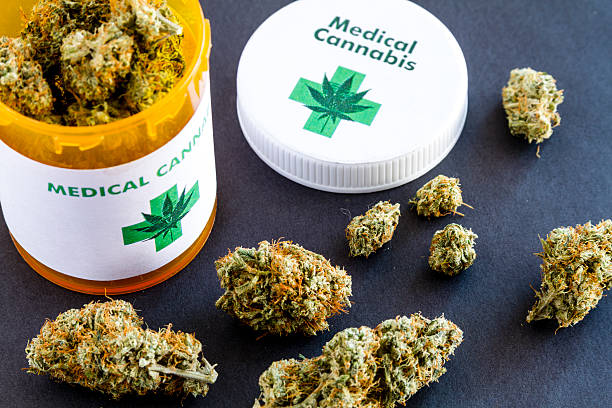 Sooner Cannabis Consultants


Click Here For... More... $0 (10-15-2018 - TN)


State of Tennessee v. Stephen Berline Orrick




On October 2, 2015, the Defendant was indicted on four counts of rape of a child and fo... More... $0 (10-15-2018 - TN)


MICHAEL R. WILLIAMS v. STATE OF KANSAS





In 2012, a jury found Williams guilty of first-degree premeditated murder for shooting and killing his roommate Sean ... More... $0 (10-14-2018 - KS)


Employees' Retirement System of the State of Hawaii v. Whole Foods Market, Inc., et al.





Whole Foods Market, Inc.—an international grocery-store chain specializing in organic products—recently ran into trouble with several state and local consumer-protection agencies for weights-and-measures violations. On multiple occasions, Whole Foods admitted to mislabeling prepa... More... $0 (10-14-2018 - TX)


Jacqueline Howard v. Wal-Mart Stores, Inc., et al.
Milwaukee, WI - Jacqueline Howard, UnitedHealthcare of Wisconsin, Inc. and US Department of Health & Human Services v. Wal-Mart Stores, Inc., Blume SPE Saukville LLC and Benenson Capital Company on negligence theories.





Morelaw Internet Marketing
More... $0 (10-12-2018 - WI)


MILES STERLING BENCH v. THE STATE OF OKLAHOMA





Appellant began working at the Teepee Totem convenience store in the town of Velma, Stephens Co... More... $0 (10-10-2018 - OK)


Charles Payan v. United Parcel Services; Charles Martinez
Charles Payan appeals the district court's grant of summary judgment in favor of
United Parcel Service ("UPS") in relation to his claims for racial discrimination and
retaliation arising under Title VII and 42 U.S.C. § 1981, as well as his state law claims
for breach of contract and breach of the covenant of good faith and fair dealing.
Exercising jurisdiction pursuant to 28 U.S.C.... More...

$0 (10-10-2018 - UT)


STECKLINE COMMUNICATIONS, INC. v. JOURNAL BROADCAST GROUP OF KANSAS, INC.
MoreLaw Performance Internet Marketing

Completely Free Marketing If It Does Not Work



This is a summary judgment case involving a contract dispute between two companies in the radio broadcasting industry: the plaintiff, Steckline... More... $0 (10-09-2018 - KS)


DARDEN RESTAURANTS, INC., et. al vs WILDRED OSTANNE




In 2010, the parties signed an agreement titled "Dispute Resolution Process" ("DRP"). The DRP was a stand-alone agreement, not part of an employment contract. The DRP provides for a four-step process to address and resolve "covered employment-related dispute... More... $0 (10-08-2018 - FL)


Timothy Vanderberg v. Petco Animal Supplies Store, Inc., d/b/a Pet Food Warehouse and Petco
The rules governing litigation in federal courts ensure fair and orderly
proceedings free from prejudicial surprises. All litigants must disclose the identity
of any expert witnesses they plan to use and, for non-retained experts such as treating
physicians, they must disclose the subject matter and a summary of the facts and
opinions to which the expert is expected to testify (abs... More...

$0 (10-08-2018 - IL)


STATE FARM AUTOMOBILE INSURANCE COMPANY v. MARIELLE LYDE





The mother and daughter reside together. The mother owns a Kia Sorento, and the daughter owns a Kia Soul. State Farm issued an insurance policy for the mother's vehicle that lists the mother as the only named insured on the declarations page an... More... $0 (10-07-2018 - FL)


Aivaras Mardosas vs State of Florida
MoreLaw Suites - Legal Suites and Virtual Offices - Downtown Tulsa-- Best Places In Downtown Tulsa To Practice Law






Following an extended online investi... More... $0 (10-07-2018 - FL)


State of Tennessee v. Shawn Nelson Smoot




This appeal arises as the result of the victim's death on October 15, 2011. The evening of October 14, 2011, the victim left her car in the parking lot of Altruda's Restaurant in Knoxville, Tennessee and spent the nigh... More... $0 (10-06-2018 - TN)


CHRISTOPHER HILL V. COMMONWEALTH OF KENTUCKY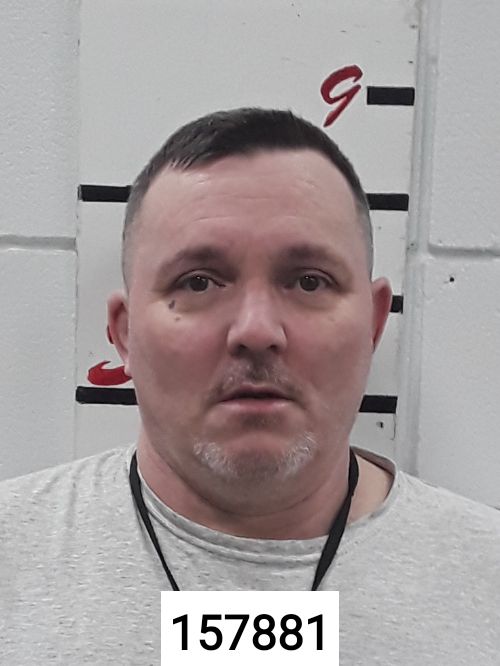 Appellant, Christopher Hill, was implieated in the murder and robbery of
Bret Thornberry by his eo-defendant, Romello Rice. On November 29, 2012, a
Kenton County Grand Jury indicted Hill on one count of murder and one count
of robbery... More... $0 (10-06-2018 - KY)


YVENS GLEMAUD vs. METROHEALTH SYSTEMS







Glemaud originally filed this action in November 2012, alleging racial and
national origin discrimination, specifically disparate treatment, under R.C. 4112.02(A),
which pr... More... $0 (10-05-2018 - OH)


Employees' Retirement System of the State of Hawaii v. Whole Foods Market, Inc.





Whole Foods Market, Inc.—an international grocery-store chain specializing in organic products—recently ran into trouble with several state and local consumer-protection agencies for weights-and-measures violations. On multiple occasions, Whole Foods admitted to mislabeling prepa... More... $0 (10-05-2018 - TX)


STATE OF OHIO vs. JOSHUA MORRISSETTE




Tremble was shot around 4:45 p.m. on April 16, 2016, in front of his
sister Naicha's apartment building located at the corner of Vine and Green Streets in
Cincinnati. Forensic evidence from the crime scene demonstrated that the shooting
began when Tre... More... $0 (10-04-2018 - OH)


Jimmy Joe Small v. State of Indiana




Following a tip that Small possessed a firearm, several detectives of the
Evansville Police Department's drug task force conducted a "knock and talk"
on Small's motel room. Small, who was joined in the room by Brittany Harper,
... More... $0 (10-04-2018 - IN)


JOSEPH THOMAS LACEFIELD v. STATE OF ARKANSAS




In case number 04CR-14-821, appellant was charged with the robbery of TownePlace Suites in Bentonville on or about May 15, 2014. According to Timothy Dye, he was at work at the hotel on May 15, 2014, when a man came in around 1:00 a.m. with a "big fake beard up to h... More... $0 (10-03-2018 - )


CONNIE WATKINS AND RICHARD WATKINS V. ARKANSAS DEPARTMENT OF AGRICULTURE





Nearly twenty years ago, appellants and PLWC first clashed regarding the method in
which PLWC was trimming trees on appellants' property during its power-line
maintenance. The dispute escalated in 2006. It was then that PLWC commissioned More... $0 (10-03-2018 - AR)


Michael Sauers v. Borough of Nesquehoning





This case arises out of a tragic car accident that injured Michael Sauers and killed his wife. The crash resulted from the criminally reckless driving of police officer Stephen Homanko. Sauers later brought this suit against Homanko and ot... More... $0 (10-03-2018 - )


STATE OF KANSAS v. SYLVESTER PROVENCIO






On the afternoon of April 21, 2015, Provencio drove his mother's Toyota pickup truck to pick up his friend, Austin Town... More... $0 (10-02-2018 - KS)


Next Page