Adverse Possession Law
Marlon Jackson v. State of Indiana
Morelaw Performance Internet Marketing
918- 582-3993
Your Completely Free Marketing If It Does Not Work Source


>
Around 10:00 p.... More... $0 (10-22-2018 - IN)


Gregory Wayne Parks v. State of Indiana
MoreLaw Receptionist Services
Never Miss Another Call With MoreLaw's Receptionists Answering Your Calls




At approximately 10:45 p.m. on June 5, 2016, Indianapolis Metropolitan Police
Depart... More... $0 (10-22-2018 - IN)


Shaun South v. State of Indiana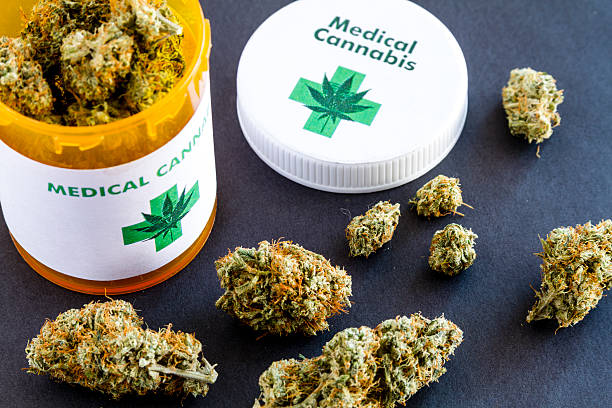 Sooner Cannabis Consultants


Click Here For... More... $0 (10-22-2018 - IN)


Rondell Goe v. State of Indiana

Legal Suites and Virtual Offices In Downtown Tulsa
624 South Denver
918-398-5678 or Pat@morelaw.com


More... $0 (10-22-2018 - IN)


Ashley N. Sexton v. State of Indiana
MoreLaw Performance Internet Marketing

Completely Free Marketing If It Does Not Work



On October 22, 2016, at approximately 12:30 a.m., Goshen Police Officers
Mark Clere and Randy Valderrama were on patrol in an unmarked gray... More... $0 (10-22-2018 - IN)


State of Iowa v. Brian McConnelee
MoreLaw Performance Internet Marketing

Completely Free Marketing If It Does Not Work



On June 19, 2016, McConnelee was arrested after he was found asleep
behind the wheel of a running vehicle parked in the middle of the road.... More... $0 (10-21-2018 - IA)


State of Iowa v. Bryant Kephart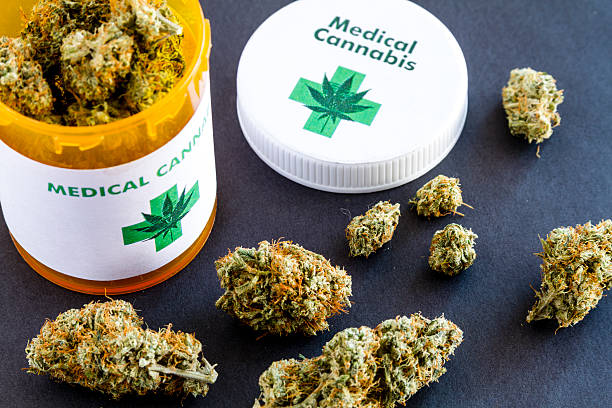 Sooner Cannabis Consultants


Click Here For... More... $0 (10-21-2018 - IA)


State of Iowa v. Alan Nigel Archibald, Jr.






Alan Nigel Archibald Jr. appeals from his convictions following bench trial
for mu... More... $0 (10-21-2018 - IA)


State of Iowa v. Travis Raymond Wayne West



Morelaw Internet Marketing
National Find A Lawyer Directory

... More... $0 (10-21-2018 - IA)


United States of America v. Bruce Nicholson
Birmingham, AL - Federal Jury Convicts Chilton County Man for Transporting Two Minors and Producing, Transporting, and Possessing Child Pornography

A federal jury today convicted a Chilton County man on multiple counts of transporting two minor girls for illegal sexual activity and producing, transporting, and possessing child pornography, announced U.S. Attorney Jay E, Town and FBI Speci... More...

$0 (10-21-2018 - AL)


United States of America v. Devon Deshaun Lawson
Mobile, AL - Mobile County Man Receives 188 Month Sentence for Possession of a Firearm After Felony Conviction

Devon Deshaun Lawson a resident of Mobile, Alabama was sentenced to 188 months incarceration for possession of a firearm after being convicted of a felony of Distribution of a Controlled Substance in January 2008.

On June 7, 2018, Lawson pled guilty to the offense of fel... More...

$0 (10-21-2018 - AL)


Michael E. Barri v. The Workers' Compensation Appeals Board
Michael E. Barri (Barri), Tristar Medical Group (Tristar), and Coalition for
Sensible Workers' Compensation Reform (CSWCR) petitioned this court pursuant to
Labor Code section 5955 (all further statutory references are to the Labor Code, unless
otherwise indicated). They seek a peremptory or alternative writ of mandate, prohibition,
or other appropriate relief directing the Workers... More...

$0 (10-21-2018 - CA)


United States of America v. Robert Bentley Davis
Newnan, GA - Domestic violence offender sentenced for possessing a sawed-off shotgun

Robert Bentley Davis was sentenced to federal prison after pleading guilty to possessing a sawed-off shotgun. The Troup County Sheriff's deputies discovered the weapon in Davis's residence after responding to a domestic violence call.

"Davis has a history of committing acts of violence, so his po... More...

$0 (10-21-2018 - GA)


State of Iowa v. Justin Andre Baker
MoreLaw Receptionist Services
Never Miss Another Call With MoreLaw's Receptionists Answering Your Calls




On August 30, 2015, Investigator Michael Girsch with the Waterloo Police
Department2... More... $0 (10-21-2018 - IA)


State of Iowa v. Mark Haase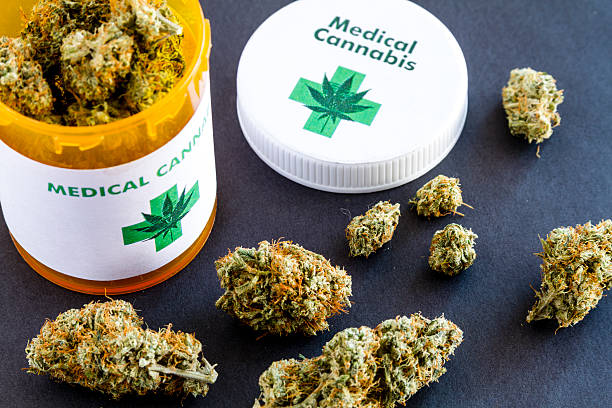 Sooner Cannabis Consultants


Click Here For... More... $0 (10-21-2018 - IA)


State of Iowa v. Roger Osborn

Roger Osborn was convicted of twenty-six counts of possession of a visual
depiction of a minor engaging in a prohibited sexual act, in violation of Iowa Code
section 728.12(3) (2014). The district court ordered Osborn to serve an
indeterminate term of incarceration not to exceed six years. In this appeal, Osborn
challenges his convictions and sentences. In his first cla... More...

$0 (10-21-2018 - IA)


Pamela Sue Praytor v. Commissioner, Social Security Administration
Pamela Sue Praytor appeals a district court order affirming the Commissioner's denial of disability benefits. She contends an administrative law judge (ALJ) incorrectly evaluated her treating physician's opinion and her credibility. Exercising jurisdiction under 28 U.S.C. § 1291 and 42 U.S.C. § 405(g), we reverse and remand for further proceedings.
* After examining the briefs and appellate re... More...

$0 (10-21-2018 - OK)


ANDERSON-TULLY COMPANY V. PATRICIA SCALES VADEN AND JAMES MICHAEL MONCRIEF






Anderson-Tully Company (ATCO) appeals from two orders of the Desha County
Circuit Court entered on June 23 and July 13, 2017.1 The orders from which ATCO
appeals resulted from appellees Patricia Vaden and Michael Monc... More... $0 (10-20-2018 - AR)


MATTHEW M. WALKER VERSUS THE MANITOWOC COMPANY, INC., ET AL. CONSOLIDATED WITH JIM LEE HANKINS VERSUS THE MANITOWOC COMPANY, INC., ET AL.




At the time of the accident, Plaintiffs were employed as riggers for
BWW. BWW and Morris Material, Inc., entered into a contract for BWW to
fabricate and assemble a port gantry crane, which is a large tower crane with a steel
su... More... $0 (10-20-2018 - LA)


United States of America v. Shane Mann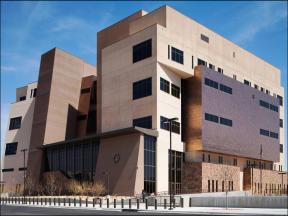 Las Cruces, NM - Roswell Felon Sentenced to Seven Years for Unlawful Possession of Firearm and Ammunition

Shane Mann, 31, of Roswell, N.M., was sentenced in federal court in Las Cruces, N.M., to 84 months in prison for violating the federal firearms laws by being a felon in p... More... $0 (10-20-2018 - NM)


Jeanne M. Klimowiczv. Deutsche Bank National Trust Company
In this appeal, we are asked to
revisit a case in which the plaintiff fought tooth and nail in the
Massachusetts state courts and lost. Displeased by the result of
the state-court proceedings, she repaired to the federal district
court and sought to have that court address essentially the same
grievances. The district court rejected her importunings, and the
plaintiff now a... More...

$0 (10-19-2018 - MA)


United States of America v. Gregg Donshik
Miami, FL - Broward County Teacher Pleads Guilty to Possessing Child Pornography

A Broward county teacher pled guilty to possessing child pornography.

Gregg Donshik, 47, of Hollywood, Florida, pled guilty to one count of possession of child pornography, in violation of Title 18, United States Code, Section 2252(a)(4)(B). Sentencing is scheduled for December 21, 2018, before U.S.... More...

$0 (10-19-2018 - FL)


State of Oklahoma v. Melissa Dawn Fagan
Tulsa, OK - The State of Oklahoma charged Melissa Dawn Fagan with:

Count # 1. Count as Filed: LA4, POSSESSION OF STOLEN VEHICLE, in violation of 47 O.S. 4-103
Date of Offense: 07/15/2018
Party Name Disposition Information
FAGAN, MELISSA DAWN Disposed: CONVICTION, 10/19/2018. Guilty Plea
Count as Disposed: JOY RIDING(MALINJ)
Violation of 21 O.S. 1751-1790
Count... More...

$0 (10-19-2018 - OK)


Debra Dean Modisette v. The State of Texas



In 2014, Appellant was charged by indictment with possession of a controlled substance, penalty grade 1, in an amount less than one gram. Following trial, the jury found Appellant "gu... More... $0 (10-19-2018 - TX)


Letroy Dewayne Merritt v. The State of Texas
Morelaw Performance Internet Marketing
918- 582-3993
Your Completely Free Marketing If It Does Not Work Source


>
... More... $0 (10-19-2018 - TX)


Next Page